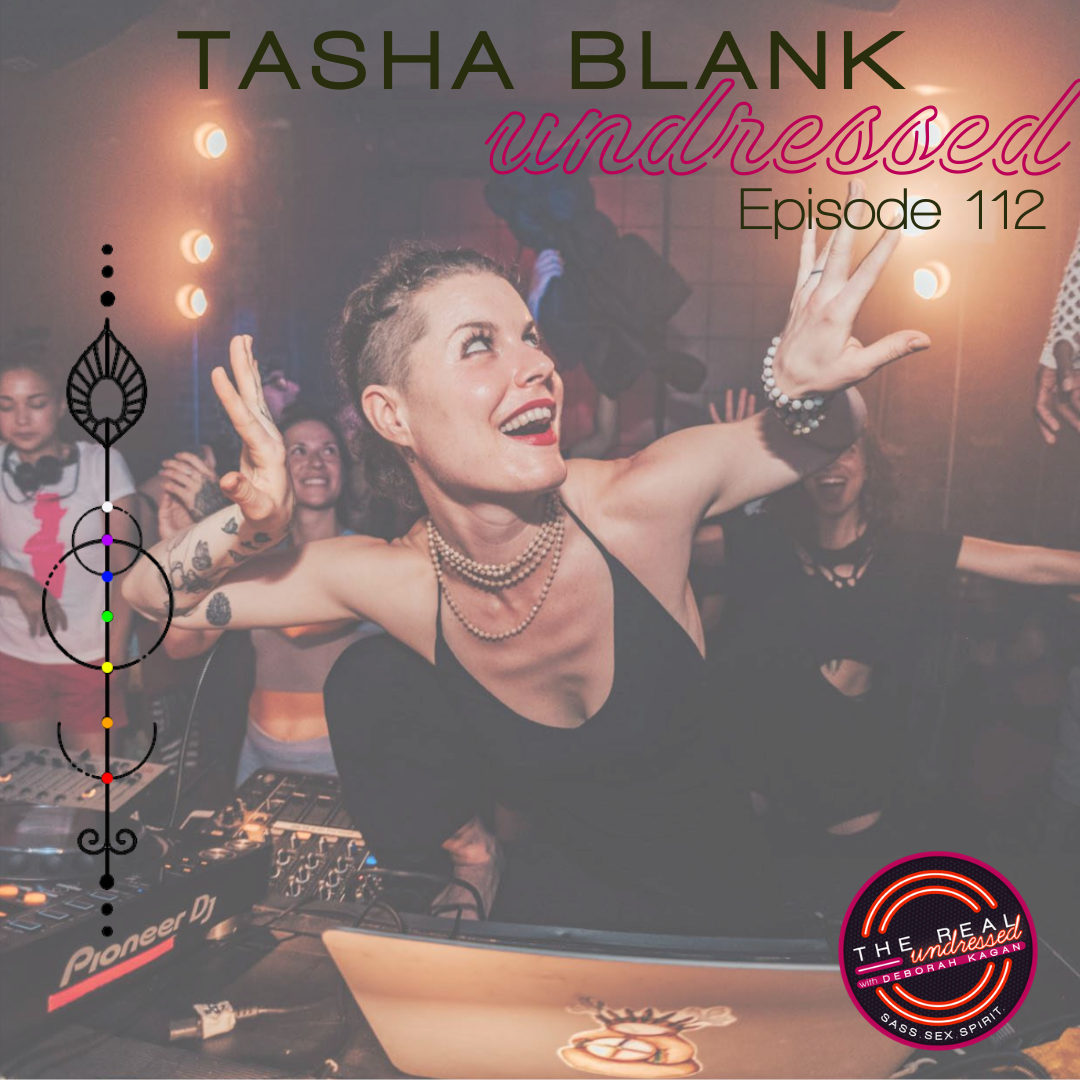 Tasha Blank is a Minister of sound, movement magician, international DJ, speaker, teacher and founder of NYC's wildest dance experience The Get Down. A leader in the global music and dance scene for over a decade and master of holding space for massive transformation, she guides audiences around the world into their wildest and most powerful expression through virtual and IRL events, trainings and workshops.
As the lead movement guide for the BREETHE Meditation App, her guided dance audios, workshops and body-based meditations bring stressed out + overwhelmed humans back into their calmest, most inspired and productive selves with joy, efficiency and ease.
Her viral video manifestos, online courses, original music, writing, art and teaching integrate an interdisciplinary background in neuroscience, psychology and somatics to help folks recognize and reclaim their hidden superpowers to live their most creatively delicious existence.
In this episode we speak about everything from:
~ the literal life changing moment that changed her life trajectory
~ awakening to the path of embodiment (and it's not what you think)
~ learning to listen to your bodies wisdom (refinement is key!)
~ becoming liberated within a personal practice (vs. dependency on the outside world)
~ letting go of your preconceived ego personality in service of your personal freedom
~ the power in owning your sexual energy instead of dissipating it outward
~ releasing the pressure to be 'good' and instead become fully self expressed
~ the ritual of dance
~ and much more!
Connect with Tasha Blank
Website |          http://www.tashablank.com/
Instagram | https://www.instagram.com/tashablank/
*****
FIRE UP YOUR MOJO:
A Series of Masterclasses to Move You Into Your Groove
Fire Up Your Mojo is a series of masterclasses to move you into your groove. Each month focuses on a mojo related topic for you to enhance your confidence, embodiment and vitality. There are masterclasses on Feminine Radiance, Mindset, Manifestation, Self Care, Sensuality, Sex and much more!
Take one, two, a few or the best option: ALL!
For all the deets and to secure your spot, go here now:
*****
Connect with Deborah
Website | https://therealundressed.com/
Instagram | https://www.instagram.com/therealundressed/
https://www.instagram.com/deborahkagan/
Facebook | https://www.facebook.com/mojorecoveryspecialist/
Subscribe to The Real Undressed Podcast
iTunes | https://podcasts.apple.com/us/podcast/the-real-undressed-with-deborah-kagan/id1494643770
Spotify | https://open.spotify.com/show/1eOQaw6kryBsXo7Jb6qEnv
Please remember to:
the podcast. I read every single one and your feedback is valuable.