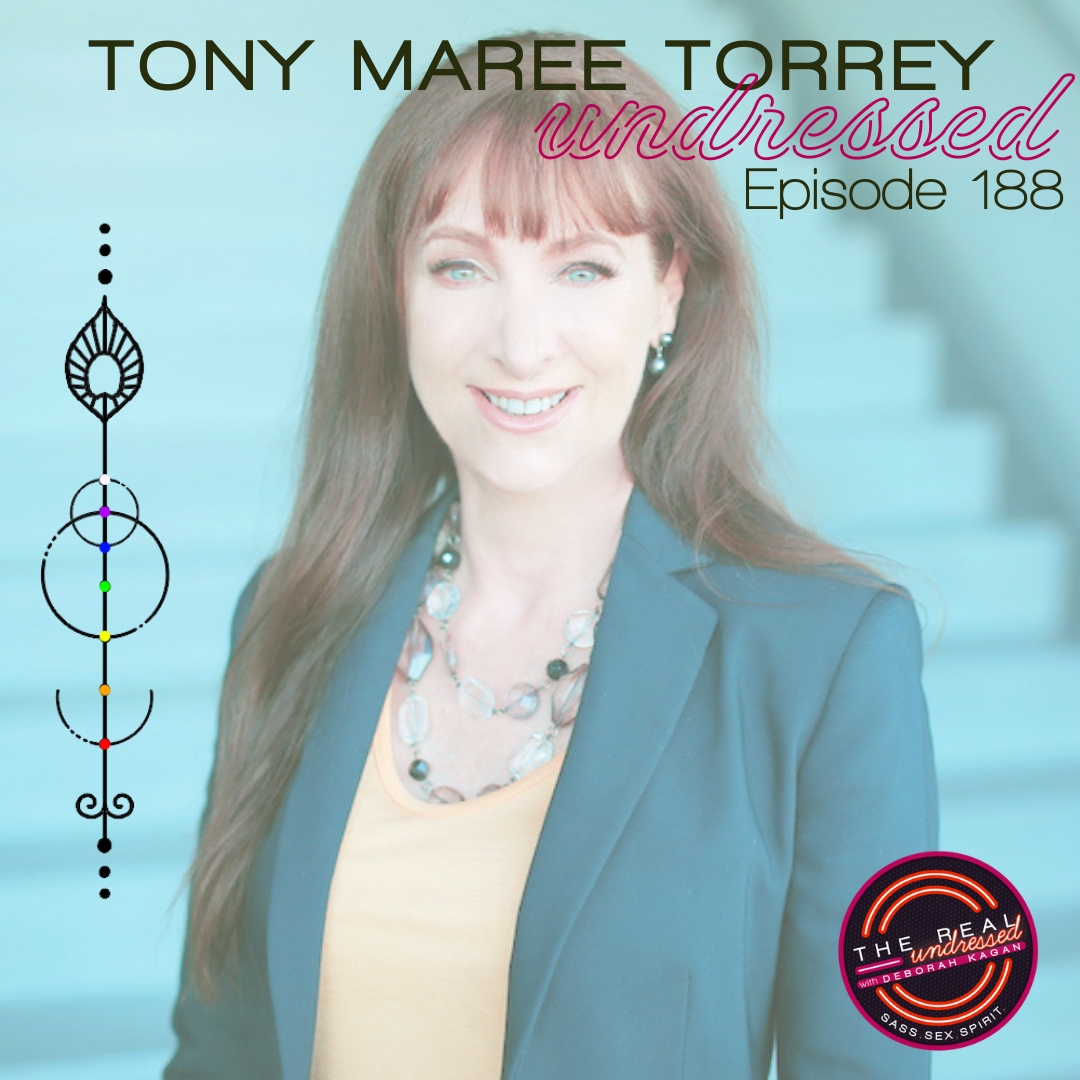 Tony Maree Torrey, Australian-born now based in Los Angeles, has been dubbed by the media LA's Foremost Business Success Coach.
Leveraging her background in marketing to the affluent, she is also the Founder of the Sage Smart Advisor Agency which was born out of necessity when she realized her clients needed help to rapidly amplify their expert status to attract and close more of their ideal prospects.
For the past 20 years, she has been hired by Financial Professionals, Founding CEOs, & celebrities to create targeted shifts in behavior & perception so that YOU are not the limiting factor in your business or happiness.
Her vision is to empower thousands of leaders to activate inner wisdom and create unprecedented results. All without sacrificing your health, relationships, or wellbeing.
In this episode we speak about everything from:
~ Tony Maree's first major connection with her intuition (and how it changed her life for good)
~ the components that can lead to learning there's more to life than meets the eye
~ the critical difference between being effort and ego driven vs. spirit driven
~ the power of the subconscious + how to enhance its function with a specific breath exercise
~ a potent technique to make powerful decisions
~ the key distinction about suffering that will free your mojo
~ your life purpose (and why it's not what you might think it is)
~ and much more!
Connect with Tony Maree Torrey
Website   |    https://www.sagesmartadvisor.com/
LinkedIn |         https://www.linkedin.com/in/tonymaree/
*****
MENTORING + FREE MOJO CHECK LIST 
Burnt out and Stressed?
Disconnected from your body?
Lost your enthusiasm for life?
Craving confidence + feminine radiance?
You need to talk with me ASAP.
You are being gifted with an opportunity to have a complimentary Mojo Mentoring session with me*. And yes, we can uncover what's in the way and ignite your mojo…PLUS, as soon as you book your call, you receive a FREE Mojo Check List to get your engines revved right away.
Click the link and reserve your spot now:
https://mojo.deborah-kagan.com/mentoring
* a limited number of sessions are available
*****
Connect with Deborah
Website | https://therealundressed.com/
Instagram | https://www.instagram.com/therealundressed/
https://www.instagram.com/deborahkagan/
Facebook | https://www.facebook.com/mojorecoveryspecialist/
Subscribe to The Real Undressed Podcast
iTunes | https://podcasts.apple.com/us/podcast/the-real-undressed-with-deborah-kagan/id1494643770
Spotify | https://open.spotify.com/show/1eOQaw6kryBsXo7Jb6qEnv
Please remember to:
the podcast. I read every single one and your feedback is valuable.