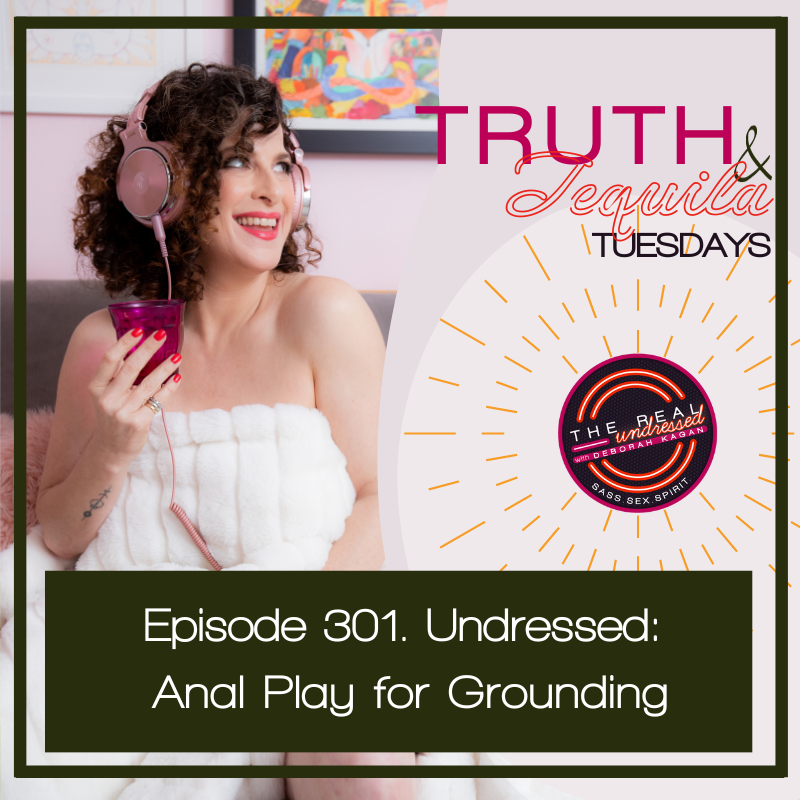 Welcome to Truth + Tequila. I'm Deborah Kagan, your mojo recovery specialist. And I'm so happy to be here today. I'm happy you're here.
 Today begins a new 7-part series inspired by my brand new book, UNDRESSED: An Invitation to Claim Your Erotic Nature. Have you heard she's out in the world and ready for you?! Yep. When you get your copy, there are still $600 worth of bonuses awaiting you.
Today is the first, part 1 of 7 where I'm walking you through the sexual practices for each of your seven power centers. You'll get the overview of the practice and why you want to incorporate it into your life. This episode is about your 1st Power Center.
===> TUNE IN FOR ALL THE JUICY DETAILS.
Share this episode with someone you love – support them to claim their erotic nature, you know they'll thank you for it.
And of course, tune in on Friday, for a full episode where I'm in conversation with a special guest!
As always, thanks for getting undressed with me.
PS. Remember, get a copy (or multiples) of my brand new book, UNDRESSED: An Invitation to Claim Your Erotic Nature right now. When you do, you get $600 worth of juicy bonuses just for you. Check out all the details and get your copy now at:  www.undressedbook.com/podcast