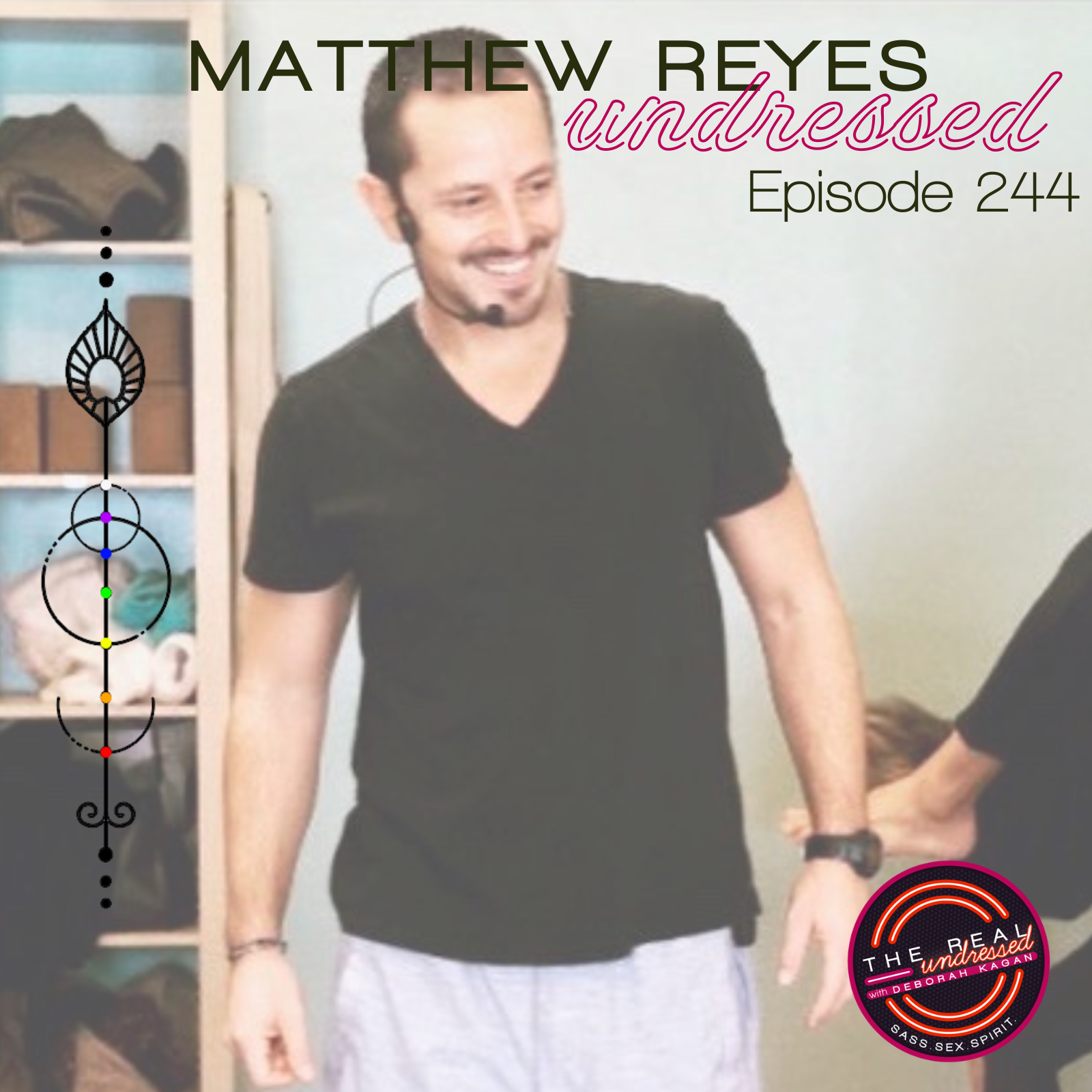 Matthew Reyes has taught over ten thousand yoga classes to a quarter million students in Los Angeles.  He creates sweaty, musical yoga that's choreographed with amazing music from bands of every style. He wants to see you happy, spiritually grounded, healthy and surrounded by strong relationships & believes that his yoga can help get you there. He makes it his focus to be successful in his business life, successful in his creative soulful hobbies and to be a light for people who are seeking meaning and direction in their lives.
In this episode we speak about everything from:
~ doing the inner work to create inner freedom
~ the power of humility (it's a surprising key to your spiritual connection)
~ the distinction between playing small and being invisible
~ how your energy affects everything around you
~ living life and every moment as an opportunity
~ what he's seeing in his students post pandemic (and it's an asset to humanity!)
~ what inspires him these days and how it can inspire you too
~ the phrase he repeats all the time to enhance his mojo
~ and much more!
Connect with Matthew Reyes
Website | https://www.youtube.com/c/MATTHEWREYESYOGA
http://www.matthewreyesart.com
*****
MENTORING + FREE MOJO CHECK LIST 
Burnt out and Stressed?
Disconnected from your body?
Lost your enthusiasm for life?
Craving confidence + feminine radiance?
You need to talk with me ASAP.
You are being gifted with an opportunity to have a complimentary Mojo Mentoring session with me*. And yes, we can uncover what's in the way and ignite your mojo…PLUS, as soon as you book your call, you receive a FREE Mojo Check List to get your engines revved right away.
Click the link and reserve your spot now:
https://mojo.deborah-kagan.com/mentoring
* a limited number of sessions are available
*****
Connect with Deborah
Website | https://therealundressed.com/
Instagram | https://www.instagram.com/therealundressed/
https://www.instagram.com/deborahkagan/
Facebook | https://www.facebook.com/mojorecoveryspecialist/
Subscribe to The Real Undressed Podcast
iTunes | https://podcasts.apple.com/us/podcast/the-real-undressed-with-deborah-kagan/id1494643770
Spotify | https://open.spotify.com/show/1eOQaw6kryBsXo7Jb6qEnv
Please remember to:
the podcast. I read every single one and your feedback is valuable.