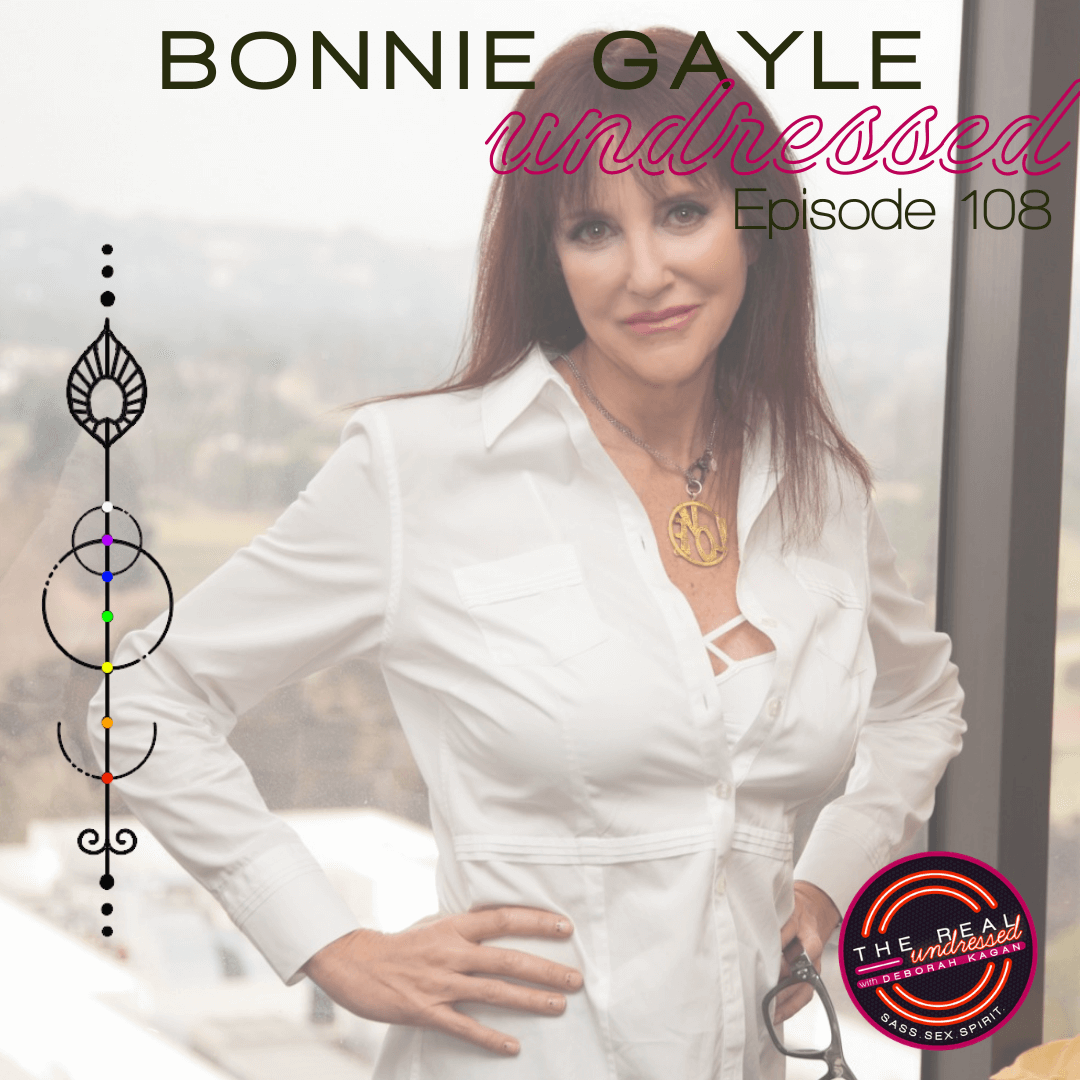 Bonnie Gayle is a Body Image Expert and the Founder of Boudoir Butter & Sex Butter. She educates you on feeling comfortable & confident in your body, connecting intimately & stepping into your sexual deliciousness. This is Round 2 for her on The Real Undressed and we step onto the Spiritual side of the street for a very juicy conversation. Check out her first episode (one of the most downloaded) here.
In this episode we speak about everything from:
~ spiritual awakenings + why you want to look back in your life for the ones you've received
~ how spirit talks to you and the surprising way Bonnie's Mom connects to her from the other side
~ a powerful tool Bonnie uses to keep her vibration strong
~ the power of words + thoughts (and the wild story that could've altered history for the worse if it wasn't for one very powerful mother)
~ the importance of being tuned into your body and how it can enhance 'intuitive eating'
~ navigating between the upper and lower energy centers and how it can help to have a rich, successful life
~ astral travel and remote viewing
~ why and when eating french fries is actually good for you
~ and much more!
Connect with Bonnie Gayle
Website |  http://bit.ly/sexbuttermojo
*****
FIRE UP YOUR MOJO:
A Series of Masterclasses to Move You Into Your Groove
Fire Up Your Mojo is a series of masterclasses to move you into your groove. Each month focuses on a mojo related topic for you to enhance your confidence, embodiment and vitality. There are masterclasses on Feminine Radiance, Mindset, Manifestation, Self Care, Sensuality, Sex and much more!
Take one, two, a few or the best option: ALL!
For all the deets and to secure your spot, go here now:
*****
Connect with Deborah
Website | https://therealundressed.com/
Instagram | https://www.instagram.com/therealundressed/
https://www.instagram.com/deborahkagan/
Facebook | https://www.facebook.com/mojorecoveryspecialist/
Subscribe to The Real Undressed Podcast
iTunes | https://podcasts.apple.com/us/podcast/the-real-undressed-with-deborah-kagan/id1494643770
Spotify | https://open.spotify.com/show/1eOQaw6kryBsXo7Jb6qEnv
Please remember to:
the podcast. I read every single one and your feedback is valuable.