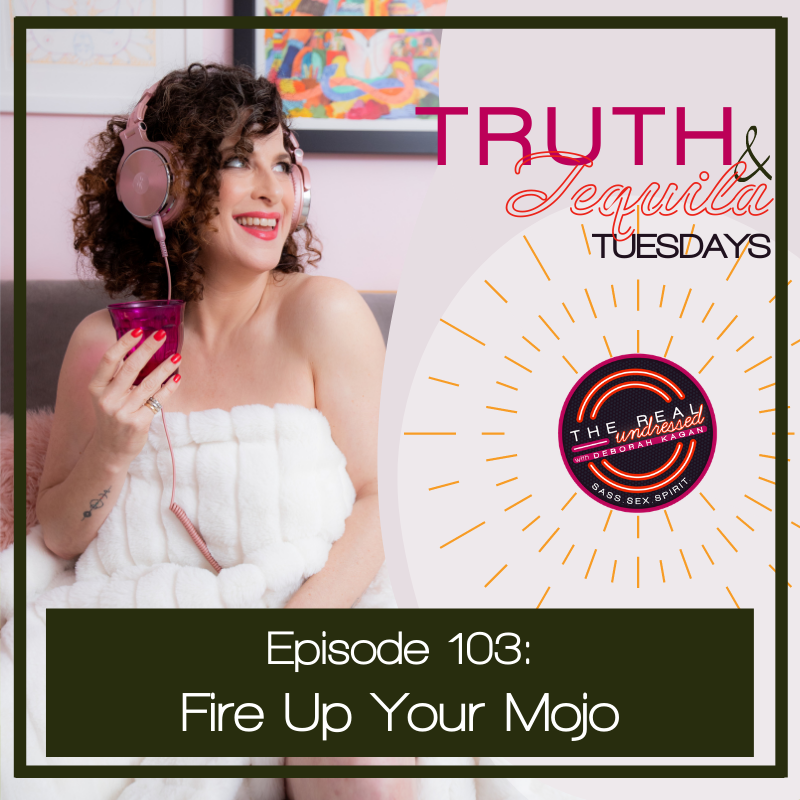 It's Truth + Tequila Tuesday!
This week is dedicated to sharing some #mojotruth and it's this:
Surround yourself with people moving in a similar direction as you desire and be in regular contact with them.
It's one of the proven life lessons that's critical to success, yet wildly challenging to commit to in modern day living.
The concept seems SO simple, right?
But oddly enough, it's rare that you see or hear people truly living this way.
Why? Tune in for more….
====
You're invited to Fire Up Your Mojo!
It's a brand new offering from Mojo Central. Every month you'll receive a Mojo Masterclass on a topic that supports you in being the person who willingly experiences goodness day in and out.
You can take one or all the Masterclasses.
Check out the entire syllabus and reserve your spot at http://www.fireupyourmojo.com
====
Remember, to have your question considered for an upcoming Truth + Tequila episode,
Go to therealundressed.com
And click submit your Q on the Truth + Tequila image.
The Real Undressed is here to inspire you to get free…in whatever way, shape or form that takes.
If you're digging the podcast, please take 60 seconds and subscribe on Spotify or Apple and leave a 5 star rating. And if you really want to let your mojo shine, leave a review. They make the world of difference in helping this show grow and reach the people who need it most.
Make sure you tune in on Friday for a full episode with the one and only, Jackie Lapin.
As always, thanks for getting undressed with me.