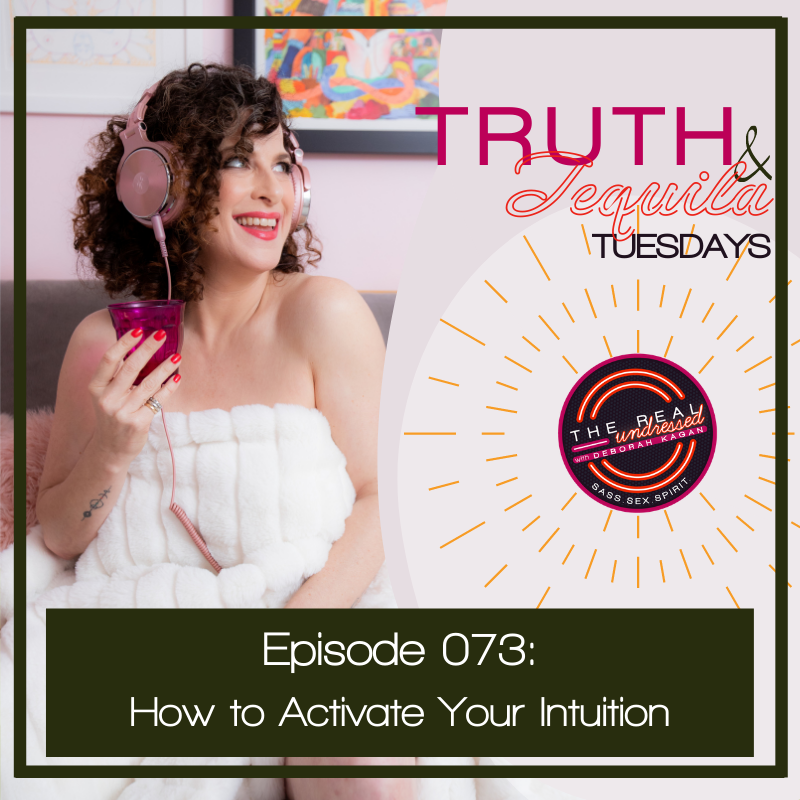 It's Truth + Tequila Tuesday!
This week's questions comes from Stacy and she says:
I'm helping my elderly Mom through some health challenges right now and there's a lot of anxiety around it all (for both of us). And she's not the most expressive or communicative person, but when I talk with her she always tells me that what I say is exactly what she needed. And what I need right now are the right words and actions to speak to her. I want to be guided by spirit in communicating – so I can help and meet her needs. What do you suggest?
Thanks for this question, Stacy. I really appreciate this question – it speaks volumes of who you're BEING and how you are choosing to hold space and support your Mom during this time.
Remember, if you have a question you'd like considered for an upcoming Truth + Tequila episode, you can submit one by either:
going to therealundressed.com
And click submit your Q on the Truth + Tequila image
OR
Send me a DM on Instagram here: @deborahkagan
The Real Undressed is here to inspire you to get free…in whatever way, shape or form that takes.
If you're digging the podcast, please take 60 seconds and subscribe on Spotify or Apple and leave a 5 star rating. And if you really want to let your mojo shine, leave a review. They make the world of difference in helping this show grow and reach the people who need it most.
Make sure you tune in on Friday for a full episode with international actor and activist, Victor Rivas Rivers.
As always, thanks for getting undressed with me.
===
RESOURCES
Lifetime membership to THE Mojo archive with 100s of audios, videos, pdfs, worksheets and resources to get and keep your Mojo flowing.
http://www.TheRealUndressed.com
THE hub for all episodes of the podcast PLUS access your free Mojo Meditation and guide