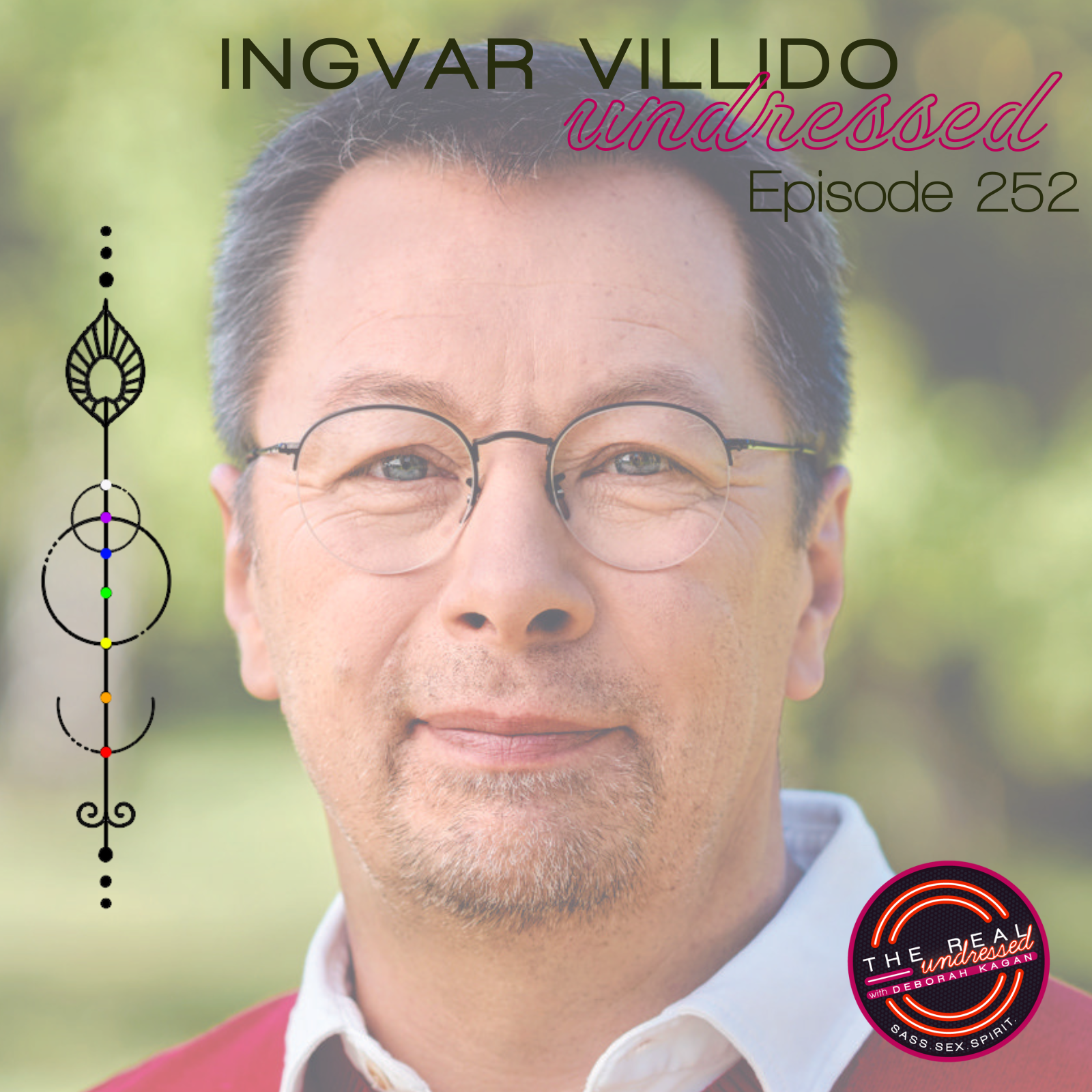 Ingvar Villido is a well-known spiritual teacher and yogi born in Estonia, where he lives today. He has been teaching the practical use of consciousness since 1992. More than 30,000 people from Estonia and abroad have attended his lectures, events, and courses. He presents Practical Consciousness, a system teaching people to live without the restrictions of disturbing thoughts and emotions, access the amazing qualities of consciousness, and achieve an ongoing state of flow in their lives. His teachings further dive into the mysteries of Kriya and Ishwarananda Yogas, leading to the flowering of one's potential far beyond what is ordinarily possible for human beings. He wrote Practical Consciousness: Freeing Yourself from Emotional Addiction to Live A More Joyful Life to reach even more people with his ancient wisdom and decades of experience sharing how to achieve emotional freedom.
In this episode we speak about everything from:
~ what practical consciousness is exactly
~ how you're living in a kind of virtual reality every day
~ understanding emotional addiction and getting free from it
~ a simple process to release and deal with emotions
~ how emotions literally shape your face and physical body
~ the use (or not) of psychotherapy and how it can be a trap
~ getting free from your history and the stories connected to it
~ and much more!
Connect with Ingvar Villido
Website | https://ingvarvillido.com/
Instagram | https://www.instagram.com/ingvarvillido.ishwarananda/
Facebook | https://www.facebook.com/ingvarvillido
*****
MOJO MEMBERSHIP
What do you think of when you hear the words:
Confidence
Feminine radiance
Enthusiasm
Sensuality
Intuition
Gratitude
Ease
Joy
Do you feel inspired? Or disconnected?
Do you think yes! I'd like all of that and then some?
Well, I've got good news
for you. There's something so simple waiting for you right now. It's online and accessible with on
simple click. And it's all yours FOR LIFE, IF you choose to take advantage of it.
Curious? Get all the deets here:
*****
Connect with Deborah
Website | https://therealundressed.com/
Instagram | https://www.instagram.com/therealundressed/
https://www.instagram.com/deborahkagan/
Facebook | https://www.facebook.com/mojorecoveryspecialist/
Subscribe to The Real Undressed Podcast
iTunes | https://podcasts.apple.com/us/podcast/the-real-undressed-with-deborah-kagan/id1494643770
Spotify | https://open.spotify.com/show/1eOQaw6kryBsXo7Jb6qEnv
Please remember to:
the podcast. I read every single one and your feedback is valuable.