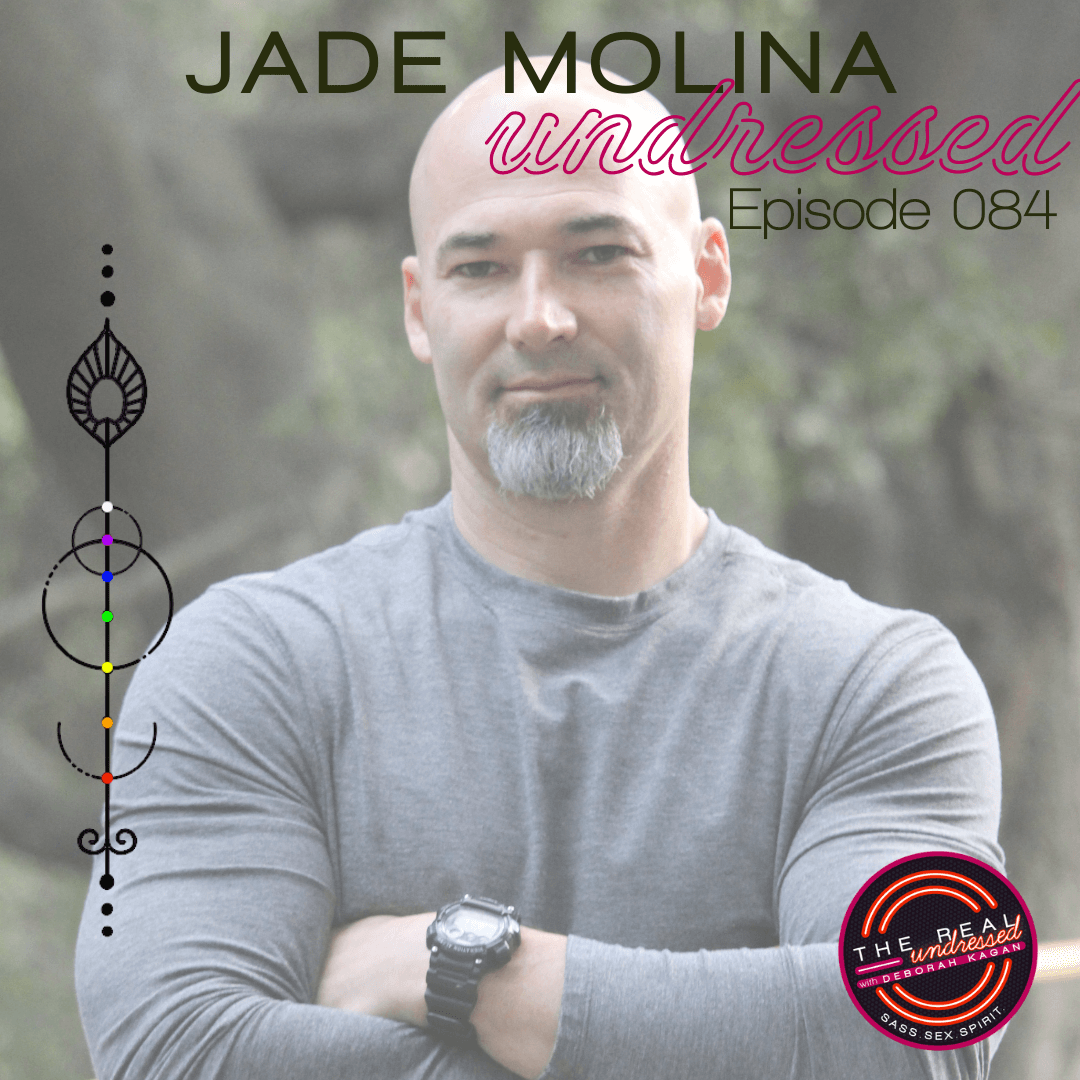 Jade Molina is a sought-after speaker, educator, and podcaster and the founder of Men of Growth, an organization that helps men fully engage life and thrive in their faith, fitness, family and finances.
Drawing on his 25 years of experience as a military veteran, small business owner, men's performance coach, professional strength and fitness coach, pastor, and youth leader, Jade helps men, and the organizations they lead, move from where they are to where they want to be.
Jade's passion for helping men step into the fullness of who they are as husbands, fathers, and productive influencers within their respective communities is contagious.
In this episode we speak about everything from:
~ the surprising moment that set Jade on his path of spirituality
~ the difference between religion and spirituality
~ the feminine portrayal of Jesus and how that's problematic
~ how the church dismisses the masculine nature
~ getting Jesus and God out of the box
~ the controversy about meditation in the church (despite it being biblical)
~ is God in everyone? (this part of the conversation might truly surprise you AND offer potent new perspectives)
~ the Warrior, King, Magician and Prophet archetypes
~ sex being the mingling of souls
~ and much more!
Connect with Jade Molina
Website |  https://menofgrowth.com
Instagram | https://www.instagram.com/menofgrowth/
*****
MOJO MEMBERSHIP
What do you think of when you hear the words:
Confidence
Feminine radiance
Enthusiasm
Sensuality
Intuition
Gratitude
Ease
Joy
Do you feel inspired? Or disconnected?
Do you think yes! I'd like all of that and then some?
Well, I've got good news for you. There's something so simple waiting for you right now. It's online and accessible with one simple click. And it's all yours FOR LIFE, IF you choose to take advantage of it.
Curious? Get all the deets here:
*****
Connect with Deborah
Website | https://therealundressed.com/
Instagram | https://www.instagram.com/therealundressed/
https://www.instagram.com/deborahkagan/
Facebook | https://www.facebook.com/mojorecoveryspecialist/
Subscribe to The Real Undressed Podcast
iTunes | https://podcasts.apple.com/us/podcast/the-real-undressed-with-deborah-kagan/id1494643770
Spotify | https://open.spotify.com/show/1eOQaw6kryBsXo7Jb6qEnv
Please remember to:
the podcast. I read every single one and your feedback is valuable.