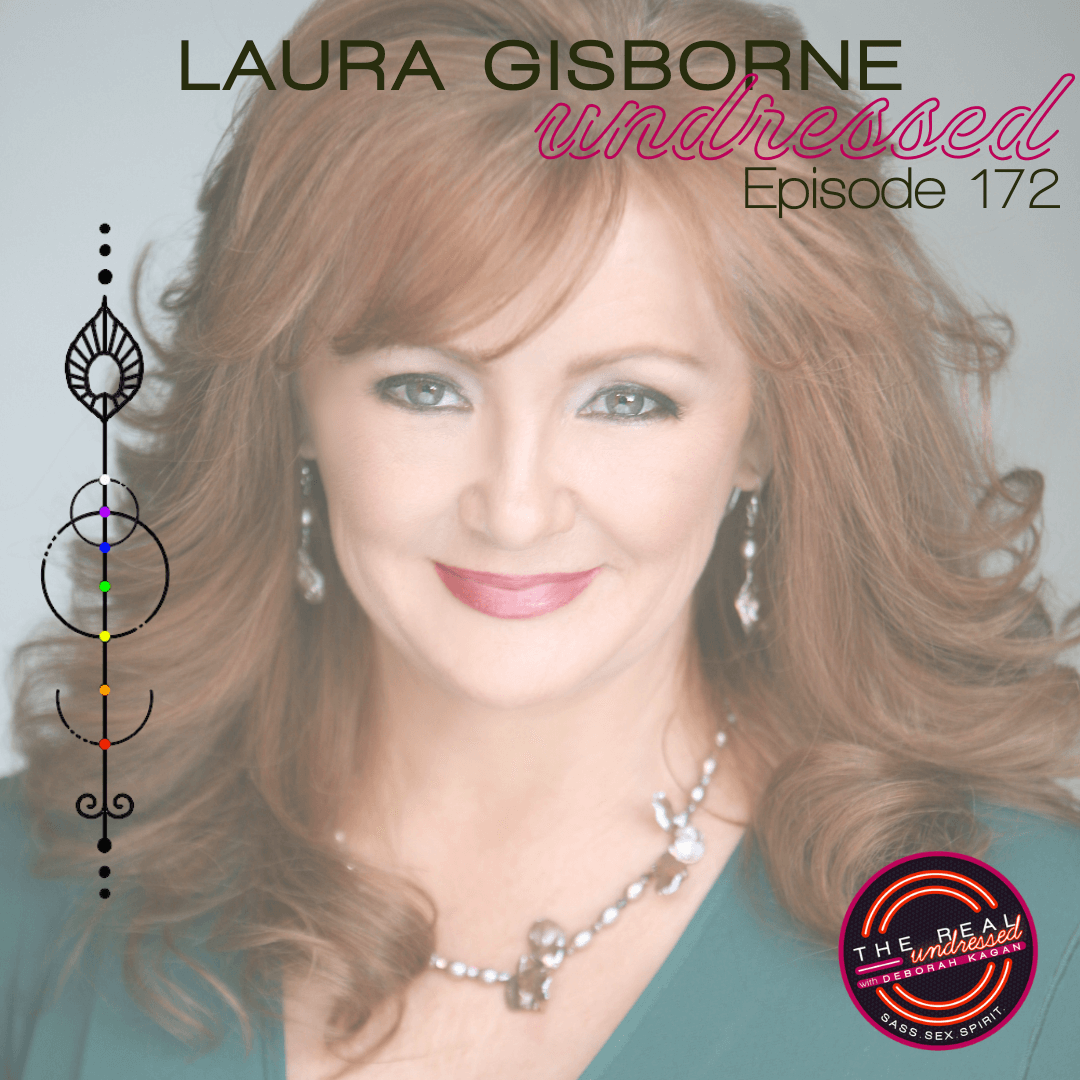 Laura Gisborne is a highly successful business expert with over 25 years experience. From structuring and selling small boutique businesses to owning a multi-million dollar wine and real estate empire, she has owned nine businesses, her first when she was only 23 years old.
She is an Internationally recognized speaker and serves as a business consultant for business owners and entrepreneurs in diversified industries. She is the author of the book, "Stop the Spinning – Move from Surviving to Thriving" and has been featured as a guest expert on both CBS and ABC, as well as on the national hit show, "The List."
In this episode we speak about everything from:
~ the turning point where she stopped talking as a child and the moment as an adult that turned things around to truly begin her life
~ how she learned to take ownership of her body and the practices she continues to keep in place today
~ the simple one minute tip that transforms who you're being (think stepping into power and peace)
~ the power of giving yourself permission to 'mess up'
~ why spiritual development is KEY to your success
~ the critical importance of community
~ the thing that most women block and it's the ONE thing that changes how you relate to yourself and others
~ and much more!
Connect with Laura Gisborne
Website |  https://limitlesswomen.com/
Facebook | https://www.facebook.com/limitlesswomen
Instagram | https://www.instagram.com/lauragisborne/
LinkedIn | https://www.linkedin.com/in/lauragisborne/
YouTube | https://www.youtube.com/user/lauragisborne1
*****
MENTORING + FREE MOJO CHECK LIST 
Burnt out and Stressed?
Disconnected from your body?
Lost your enthusiasm for life?
Craving confidence + feminine radiance?
You need to talk with me ASAP.
You are being gifted with an opportunity to have a complimentary Mojo Mentoring session with me*. And yes, we can uncover what's in the way and ignite your mojo…PLUS, as soon as you book your call, you receive a FREE Mojo Check List to get your engines revved right away.
Click the link and reserve your spot now:
https://mojo.deborah-kagan.com/mentoring
* a limited number of sessions are available
*****
Connect with Deborah
Website | https://therealundressed.com/
Instagram | https://www.instagram.com/therealundressed/
https://www.instagram.com/deborahkagan/
Facebook | https://www.facebook.com/mojorecoveryspecialist/
Subscribe to The Real Undressed Podcast
iTunes | https://podcasts.apple.com/us/podcast/the-real-undressed-with-deborah-kagan/id1494643770
Spotify | https://open.spotify.com/show/1eOQaw6kryBsXo7Jb6qEnv
Please remember to:
the podcast. I read every single one and your feedback is valuable.