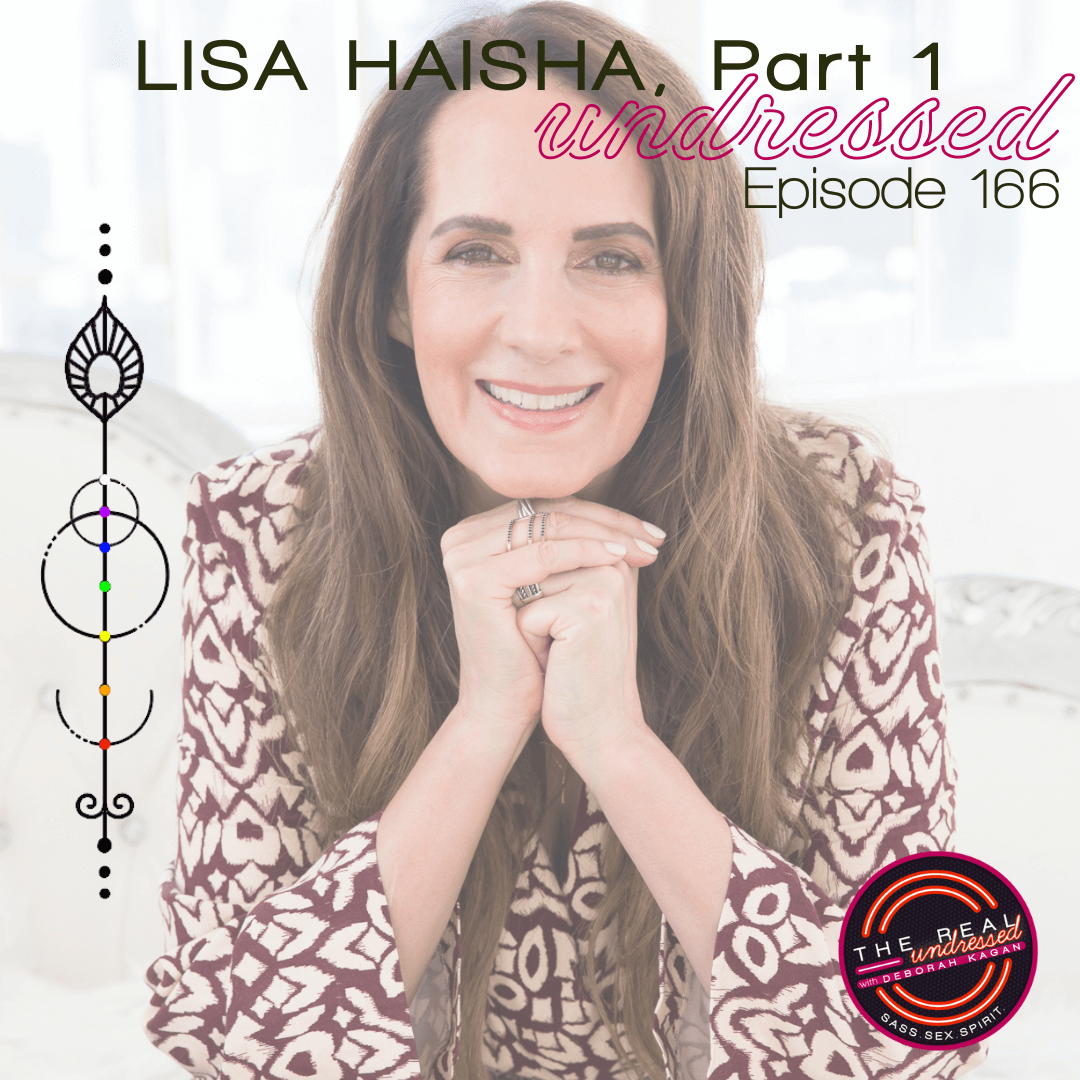 Lisa Haisha is a life coach, author, transformational speaker, TV host and avid traveler, with an MA in Spiritual Psychology. Her fascination with people has taken her to over 60 countries, where she worked in everything from boardrooms to yurts helping people make shift happen in their lives. She also the Chair(wo)man of Silicon Valley's Pitch Global L.A. chapter and frequently works with entrepreneurs helping them manifest change.
In addition to private coaching and retreats, she's interviewed and filmed dozens of movers-and-shakers and out-of-the-box thinkers to explore what makes them tick. The Legacy series led to the Amazon Originals SoulBlazing with Lisa Haisha and the latest two seasons: Conversations with Master Teachers and Encounters with Metaphysical Healers. You can find inspiration from lots of interviews and wisdom on her YouTube channel.
Lisa Haisha, Part 1
In this episode we speak about everything from:
~ cultivating courage and bravery
~ breaking free from outdated family and cultural traditions
~ strengthening your mojo by recognizing the media and political agendas
~ the ONE thing we all have in common (from Los Angeles to Bagdad and beyond)
~ how to set yourself up for success in life
~ consciously creating your vibration (for power, protection and transformation)
~ the critical thing to do for potent personal evolution
~ how asking for 'the impossible' makes your dreams reality
~ and much more!
Connect with Lisa Haisha
Website |  soulblazing.com
whispersfromchildrenshearts.org
Facebook | https://www.facebook.com/lisa.haisha/
Instagram | https://www.instagram.com/lisahaisha/
LinkedIn | https://www.linkedin.com/in/lisahaisha/
YouTube | https://www.youtube.com/c/LisaHaisha
*****
MENTORING + FREE MOJO CHECK LIST 
Burnt out and Stressed?
Disconnected from your body?
Lost your enthusiasm for life?
Craving confidence + feminine radiance?
You need to talk with me ASAP.
You are being gifted with an opportunity to have a complimentary Mojo Mentoring session with me*. And yes, we can uncover what's in the way and ignite your mojo…PLUS, as soon as you book your call, you receive a FREE Mojo Check List to get your engines revved right away.
Click the link and reserve your spot now:
https://mojo.deborah-kagan.com/mentoring
* a limited number of sessions are available
*****
Connect with Deborah
Website | https://therealundressed.com/
Instagram | https://www.instagram.com/therealundressed/
https://www.instagram.com/deborahkagan/
Facebook | https://www.facebook.com/mojorecoveryspecialist/
Subscribe to The Real Undressed Podcast
iTunes | https://podcasts.apple.com/us/podcast/the-real-undressed-with-deborah-kagan/id1494643770
Spotify | https://open.spotify.com/show/1eOQaw6kryBsXo7Jb6qEnv
Please remember to:
the podcast. I read every single one and your feedback is valuable.
Additional Resources:
Lisa Haisha, Part 2