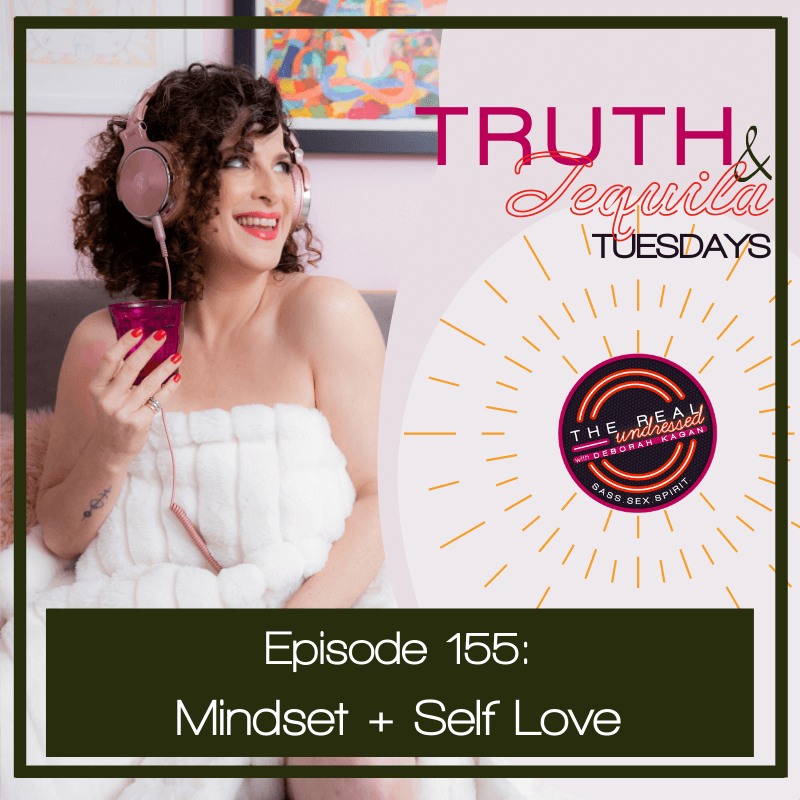 Welcome to Truth + Tequila!
These episodes are dedicated to answering any and all questions you have navigating the areas of spirit, sex and of course, igniting your mojo.
This week's question comes from Jill, who says:
Can you talk about the self love thing? I think it's really hard. How do you do it?
This is a great topic and I'm glad you asked about it. It speaks to the first of the four pillars of MOJO—mindset.
=== > TUNE IN for the full response
To have your question considered for an upcoming Truth + Tequila episode,
Go to therealundressed.com
And click submit your Q on the Truth + Tequila image.
The Real Undressed is here to inspire you to get free…in whatever way, shape or form that takes.
If you're digging the episode, please take 60 seconds and subscribe to the podcast on Spotify or Apple and leave a 5 star rating. And if you really want to let your mojo shine, leave a review. They make the world of difference in helping this show grow and reach the people who need it most.
We'll see you Friday for a full episode with a woman who knows how to create a truly SPIRITUAL and REGAL life. Join me as I speak to Celebrity Spiritual Guide, Jojo Savard
As always, thanks for getting undressed with me.