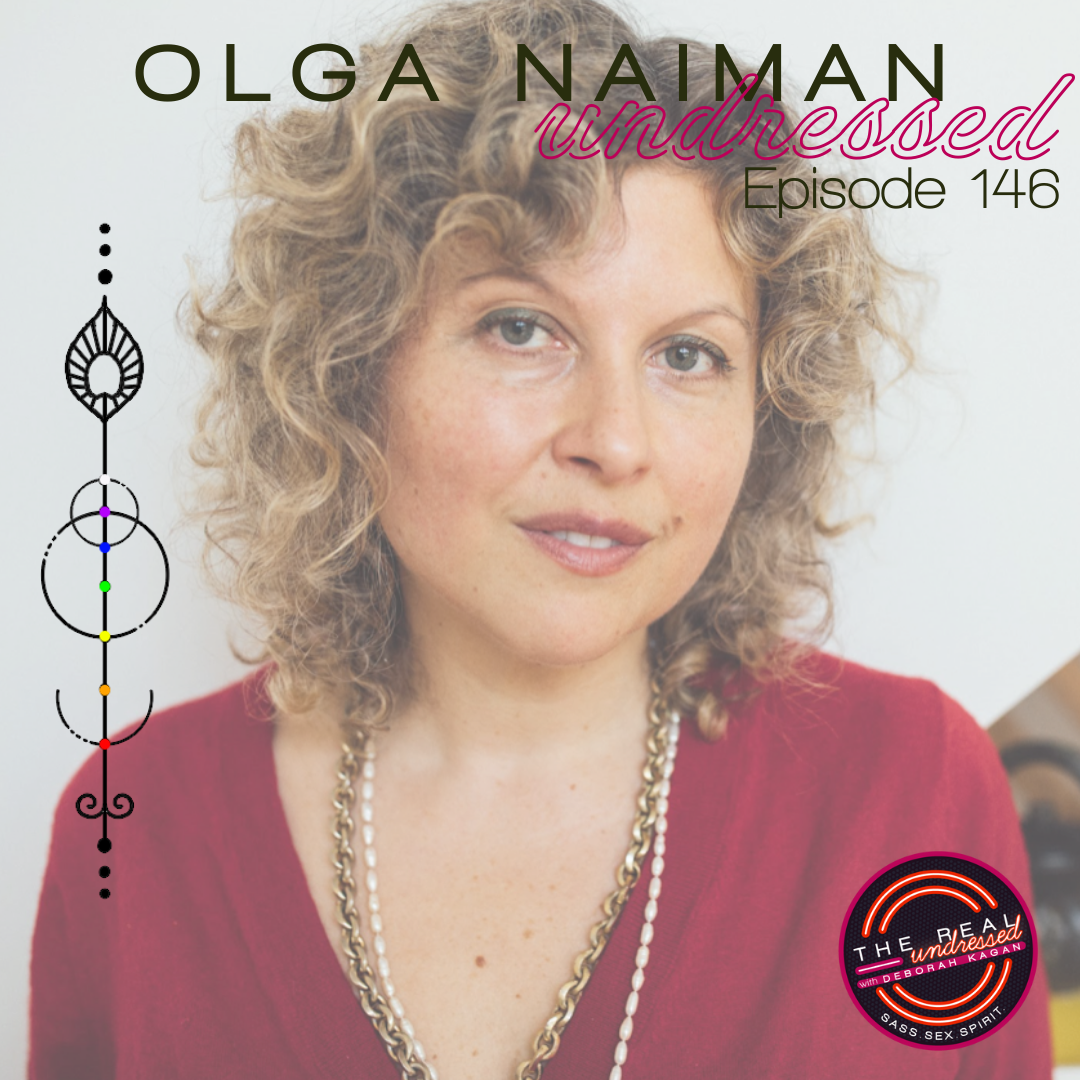 Olga Naiman says that her approach is a combination of interior design and personal transformation. She designs for your future self, the most upgraded version of you.  She works with removing negative patterning out of your home so you can more easily manifest your intentions. In a recent article about her design philosophy, The Washington Post called her a design therapist.
For 25 years, her design career has covered a broad gamut. She's been an editor for House Beautiful Magazine, a longtime stylist for Domino Magazine, as well as an interior designer. Her apartments were featured in Domino Magazine and Vogue. She has a Bachelor's Degree in Clinical Psychology from Tufts University, and explored all strata of healing and transformation work from Feng Shui to plant medicine to meditation.
In this episode we speak about everything from:
~ creating and maintaining a spiritual practice
~ the power of alchemy and bringing it to your home
~ stepping into your future self (and how to do that through your home)
~ how psychology + design go hand in hand to craft your best life
~ learning the default belief patterns currently in your home (and what you can do to shift them)
~ the key to increasing pleasure daily (this one is simple + potent)
~ how to identify the imbalances in your home + how to shift them easily
~ opening and honoring your spiritual channel
~ having sex with the universe
~ and much more!
Connect with Olga Naiman
Website |  thespatialalchemy.com
Instagram | https://www.instagram.com/olganaiman/
Facebook |  https://www.facebook.com/groups/spatialalchemy
Press | https://www.washingtonpost.com/lifestyle/home/designer-olga-naiman-takes-a-personal-approach-to-decorating/2020/10/05/95a4761c-fda3-11ea-9ceb-061d646d9c67_story.html
*****
Connect with Deborah
Website | https://therealundressed.com/
Instagram | https://www.instagram.com/therealundressed/
https://www.instagram.com/deborahkagan/
Facebook | https://www.facebook.com/mojorecoveryspecialist/
*****
FREE GUIDED BREATH TECHNIQUE
Turn your fear into Faith.
Your Stress into Serenity.
Your Anxiety into Assurance.
Your Misfortune into Mojo.
https://therealundressed.com/breathe
*****
Subscribe to The Real Undressed Podcast
iTunes | https://podcasts.apple.com/us/podcast/the-real-undressed-with-deborah-kagan/id1494643770
Spotify | https://open.spotify.com/show/1eOQaw6kryBsXo7Jb6qEnv
Please remember to:
the podcast. I read every single one and your feedback is valuable.