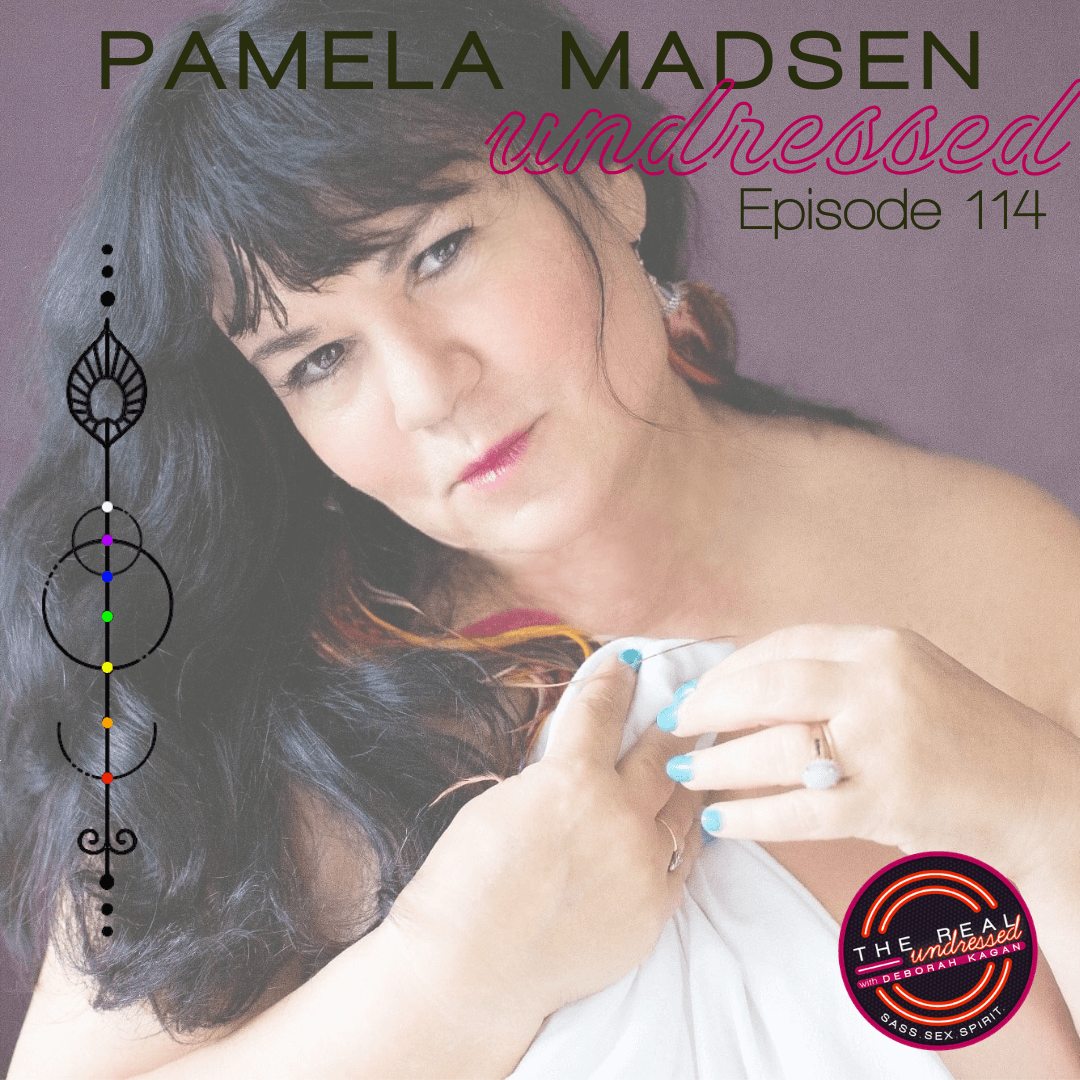 Pamela Madsen is a pioneer in fertility and sex advocacy, she is the Founder and first Executive Director of The American Fertility Association. She is a fearless advocate for women's health and integrated sexuality who leverages her raw honesty and well-informed wit to help strip the stigma from infertility, female desire and body image.
She is a certified Somatic Sex Educator with a Master's degree in Education and has coached hundreds of women on their own personal journey back into their bodies, and their own expression of their Divine Feminine. She is a veteran speaker, educator, and renowned blogger for The Huffington Post, Psychology Today, The Fertility Advocate, and Care2.
In this episode we speak about everything from:
~ having high erotic novelty needs (it's a MUST!)
~ arousal and it's benefits, especially out of the bedroom
~ the shocking side effects of NOT living a turned on life
~ how energy moves through the body during orgasm and the scary pain that happens for many women (but it can be transformed with ease)
~ how the pandemic increased the amount of disassociation from the body for the mass majority of humans
~ the deep value of simple touch for feeling safe and alive
~ the evolution of pleasure over the last decade
~ the surprising obstacles and excuses you use to deny pleasure
~ and much more!
Connect with Pamela Madsen
Website |          https://backtothebody.org/events/virtual-everday-program
Instagram | https://www.instagram.com/thepamelamadsen/
Facebook | https://www.facebook.com/pamelalmadsen
*****
FIRE UP YOUR MOJO:
A Series of Masterclasses to Move You Into Your Groove
Fire Up Your Mojo is a series of masterclasses to move you into your groove. Each month focuses on a mojo related topic for you to enhance your confidence, embodiment and vitality. There are masterclasses on Feminine Radiance, Mindset, Manifestation, Self Care, Sensuality, Sex and much more!
Take one, two, a few or the best option: ALL!
For all the deets and to secure your spot, go here now:
*****
Connect with Deborah
Website | https://therealundressed.com/
Instagram | https://www.instagram.com/therealundressed/
https://www.instagram.com/deborahkagan/
Facebook | https://www.facebook.com/mojorecoveryspecialist/
Subscribe to The Real Undressed Podcast
iTunes | https://podcasts.apple.com/us/podcast/the-real-undressed-with-deborah-kagan/id1494643770
Spotify | https://open.spotify.com/show/1eOQaw6kryBsXo7Jb6qEnv
Please remember to:
the podcast. I read every single one and your feedback is valuable.