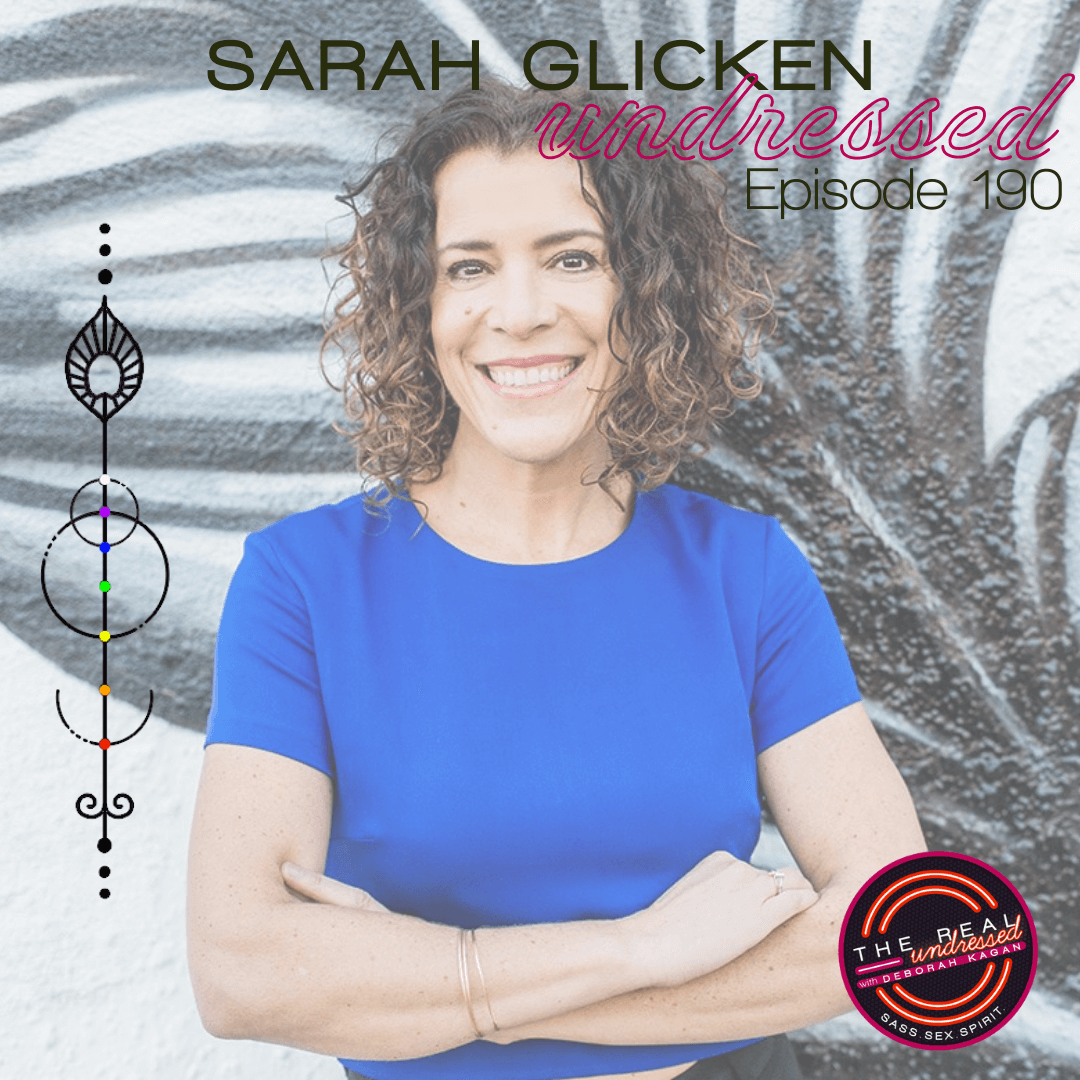 Sarah Glicken, is the co-founder of OsteoStrong Mar Vista, a biohacking wellness center focusing on strengthening bones, joints, and muscles. She's also co-founder of Kolla, an online education program supporting people in having healthy bones. After a successful career in marketing and sales with more than two decades of experience in music, design, and hospitality, she left to pursue her passion as a champion of health optimization. As a pro-aging advocate, she guides others in discovering new ways to age gracefully through technology, mindset, and supplementation. She holds a Masters in Spiritual Psychology from University of Santa Monica and is a Certified Holistic Health Coach from Institute for Integrative Nutrition. It is her strong belief that everyone deserves to live in a healthy body.
She has been a featured guest of several podcasts including Anti-Aging Hacks, Bioptimizers and The Beautifully Broken Podcast and a guest of high-profile events including SoCal Wellness.
In this episode we speak about everything from:
~ how to take back your health sovereignty
~ getting comfortable with being in your body
~ the critical message from spirit she received that changed her life for the better
~ the power of breathwork and the sneaky way it transforms you
~ the interesting aspect of a 'flow state' that more people need to know
~ a variety of anti-aging technologies to support your mind, body and spirit
~ how being in your body breeds more love and less divisiveness
~ and much more!
Connect with Sarah Glicken
Website   |    https://osteostrongla.com/
Instagram |     https://www.instagram.com/glickenator/
https://www.instagram.com/osteostrongla/
Facebook |     https://www.facebook.com/osteostrongLA/
*****
MENTORING + FREE MOJO CHECK LIST 
Burnt out and Stressed?
Disconnected from your body?
Lost your enthusiasm for life?
Craving confidence + feminine radiance?
You need to talk with me ASAP.
You are being gifted with an opportunity to have a complimentary Mojo Mentoring session with me*. And yes, we can uncover what's in the way and ignite your mojo…PLUS, as soon as you book your call, you receive a FREE Mojo Check List to get your engines revved right away.
Click the link and reserve your spot now:
https://mojo.deborah-kagan.com/mentoring
* a limited number of sessions are available
*****
Connect with Deborah
Website | https://therealundressed.com/
Instagram | https://www.instagram.com/therealundressed/
https://www.instagram.com/deborahkagan/
Facebook | https://www.facebook.com/mojorecoveryspecialist/
Subscribe to The Real Undressed Podcast
iTunes | https://podcasts.apple.com/us/podcast/the-real-undressed-with-deborah-kagan/id1494643770
Spotify | https://open.spotify.com/show/1eOQaw6kryBsXo7Jb6qEnv
Please remember to:
the podcast. I read every single one and your feedback is valuable.