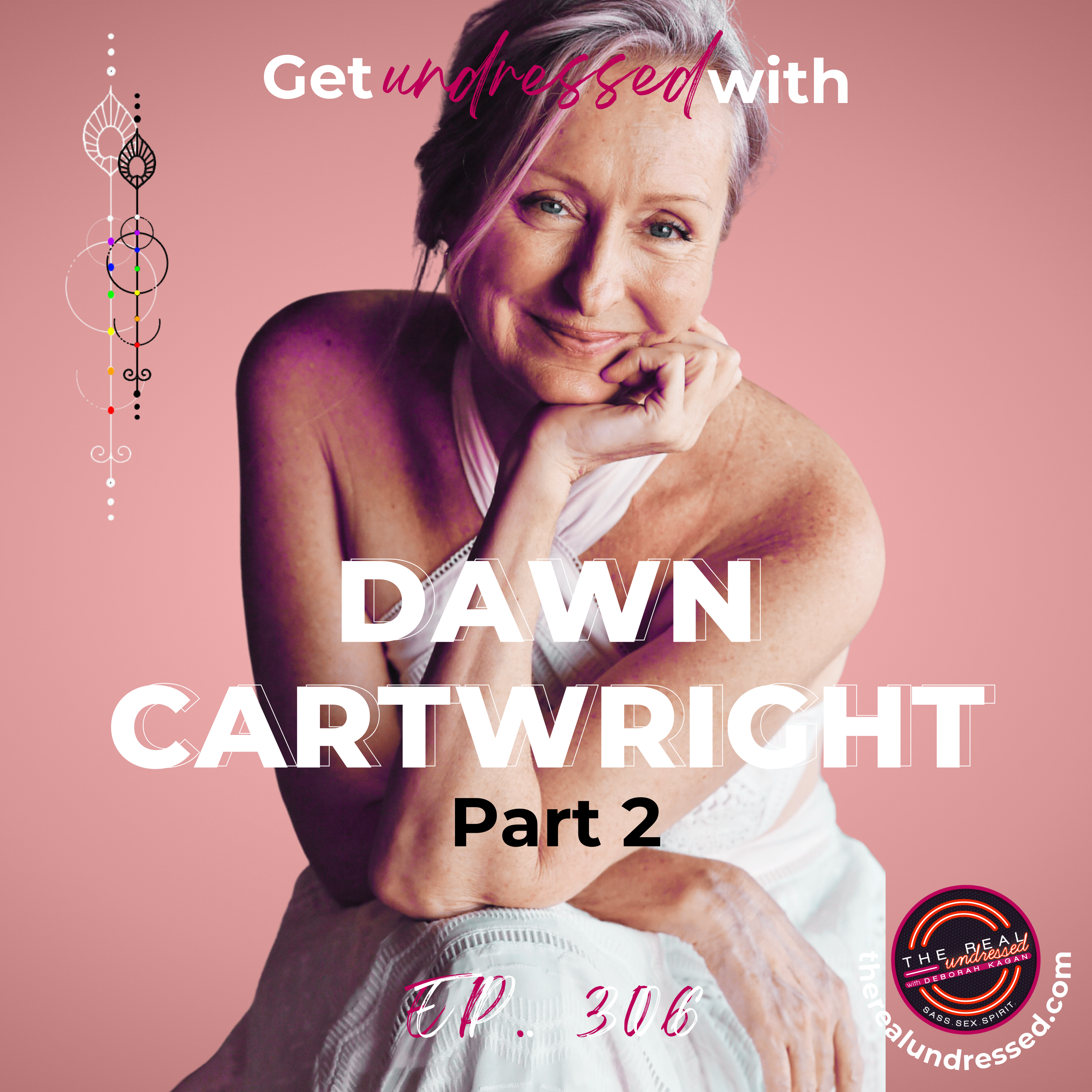 In this episode, Deborah is joined by Dawn Cartwright, a neo-tantra teacher and founder of the Chandrabindu Tantra Institute. Dawn shares her journey into tantra and discusses the common challenges couples face in maintaining a passionate sexual connection. She offers tools and practices for reigniting desire and explores the different types of orgasm. Dawn emphasizes the importance of integrating spirituality and sex, breaking free from societal shame, and embracing the power of our sexuality. Through her retreats and workshops, she helps individuals and couples cultivate a deeper connection with themselves and their partners. Join this empowering conversation as Deborah and Dawn encourage women to embrace pleasure and fully embrace their bodies.
In this episode you'll get to:
~ learn that Dawn believes that couples often struggle to maintain a passionate sexual connection due to societal conditioning and lack of knowledge about tantra.
~ how tantra offers tools and practices that can reignite desire and help couples cultivate a more fulfilling sexual relationship.
~ discover there are different types of orgasm beyond the conventional genital orgasm, including energetic, heart, and full-body orgasms.
~  understand the importance of integrating spirituality and sex to experience a deeper, more profound connection.
~ realize how society's shame and stigma surrounding sexuality can hinder individuals from fully embracing their sexual power and potential.
~ learn about how Dawn's retreats and workshops provide a safe space for individuals and couples to explore and deepen their connection with each other and themselves.
~ be inspired by the fact that when we embrace and explore our sexuality, we can live more vibrant and empowered lives.
~ and much more!
Connect with Dawn Cartwright
Website |    https://dawncartwright.com
Facebook |    https://www.facebook.com/dawn.cartwright1/ 
Instagram |    https://www.instagram.com/dawncartwright/ 
LinkedIn |    https://www.linkedin.com/in/dawn-cartwright-b8591b10/ 
*****
FREE GUIDED BREATH TECHNIQUE
Turn your fear into Faith.
Your Stress into Serenity.
Your Anxiety into Assurance.
Your Misfortune into Mojo.
https://www.therealundressed.com/breathe
*****
Connect with Deborah
Website | https://therealundressed.com/
Instagram | https://www.instagram.com/therealundressed/
  https://www.instagram.com/deborahkagan/
Facebook | https://www.facebook.com/mojorecoveryspecialist/
Subscribe to The Real Undressed Podcast
iTunes | https://podcasts.apple.com/us/podcast/the-real-undressed-with-deborah-kagan/id1494643770
Spotify | https://open.spotify.com/show/1eOQaw6kryBsXo7Jb6qEnv
Please remember to:
è Subscribe
è Rate
è Review
the podcast. I read every single one and your feedback is valuable.