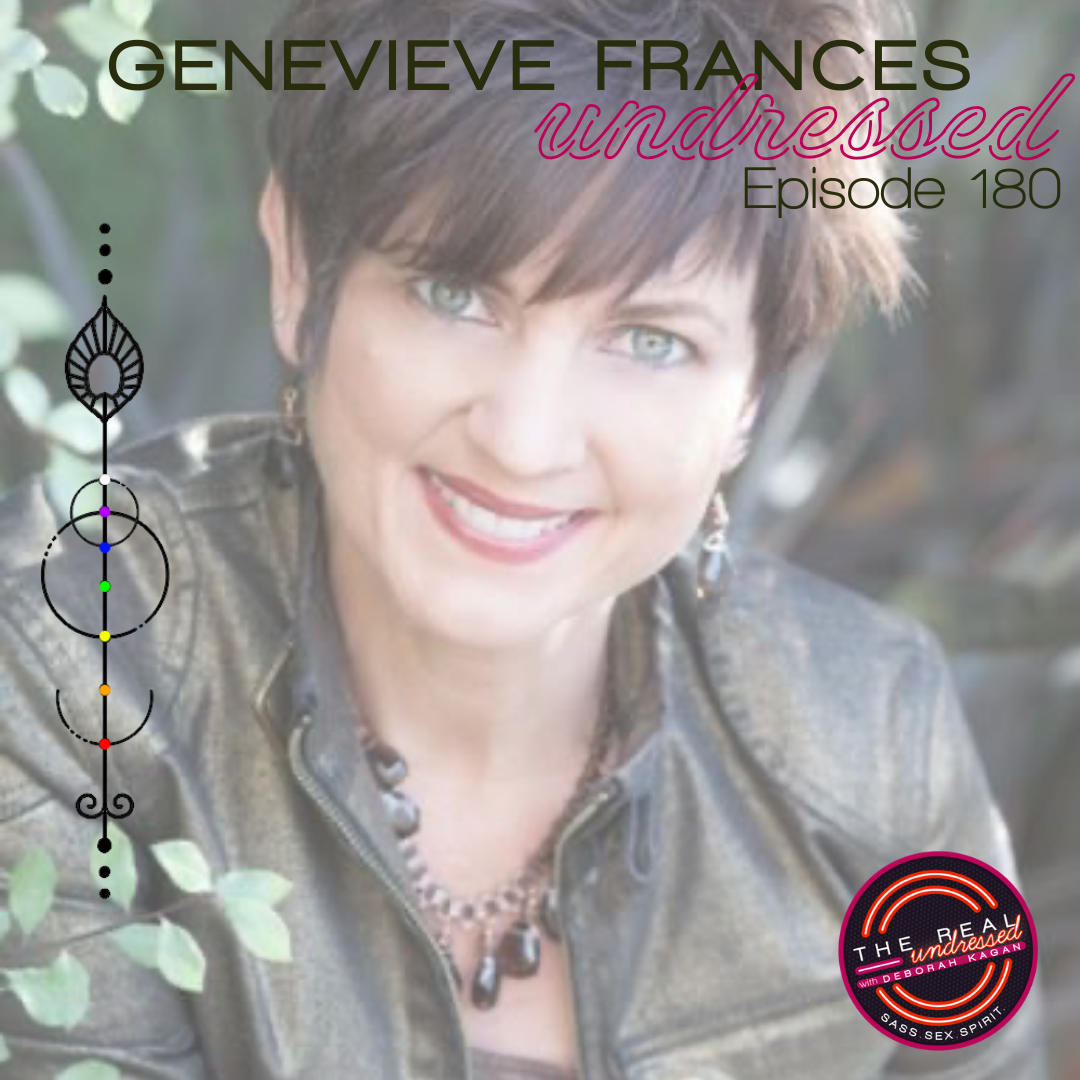 Genevieve Frances is an intuitive life guide and integrative coach.  Her shamanic training as a spirit medicine guide has spanned lifetimes; preparing her to work and train directly with a Peruvian Shaman for over 10 years.  Using many modalities of consciousness and energy work, she guides people through past traumas and pain to help liberate their souls and help them remember who they are from the Source within… unconditional love.  Her work is about balancing all aspects of self… body, mind, spirit, heart and consciousness.  Creating wholeness and harmony.  Genevieve offers annual quarterly women's summits based on the basic tenants of the medicine wheel.  Carrying the Divine Mother archetype, her mission in this lifetime is for everyone to be held and exist in love.
In this episode we speak about everything from:
~ how she became a plant medicine facilitator
~ the process of safely experiencing plant medicine ceremony
~ the difference between teacher plants and ally plants
~ remembering vulnerability and how it's our true strength
~ the KEY to transformation (and most people skip this part)
~ combining plant medicine with intimacy (don't try this without listening to these critical tips)
~ the three key components you can receive from doing this work
~ and much more!
Connect with Genevieve Frances
Website |  http://www.genevievefrances.com
Cacao source |  http://www.keithscacao.com/discount/allowing19us54
*****
MENTORING + FREE MOJO CHECK LIST 
Burnt out and Stressed?
Disconnected from your body?
Lost your enthusiasm for life?
Craving confidence + feminine radiance?
You need to talk with me ASAP.
You are being gifted with an opportunity to have a complimentary Mojo Mentoring session with me*. And yes, we can uncover what's in the way and ignite your mojo…PLUS, as soon as you book your call, you receive a FREE Mojo Check List to get your engines revved right away.
Click the link and reserve your spot now:
https://mojo.deborah-kagan.com/mentoring
* a limited number of sessions are available
*****
Connect with Deborah
Website | https://therealundressed.com
Instagram | https://www.instagram.com/therealundressed/
https://www.instagram.com/deborahkagan/
Facebook | https://www.facebook.com/mojorecoveryspecialist/
Subscribe to The Real Undressed Podcast
iTunes | https://podcasts.apple.com/us/podcast/the-real-undressed-with-deborah-kagan/id1494643770
Spotify | https://open.spotify.com/show/1eOQaw6kryBsXo7Jb6qEnv
Please remember to:
the podcast. I read every single one and your feedback is valuable.
Additional Resources:
Check out the episode with Catherine Auman where we speak more on plant medicine and I reveal my accidental mushroom experience: https://www.therealundressed.com/162