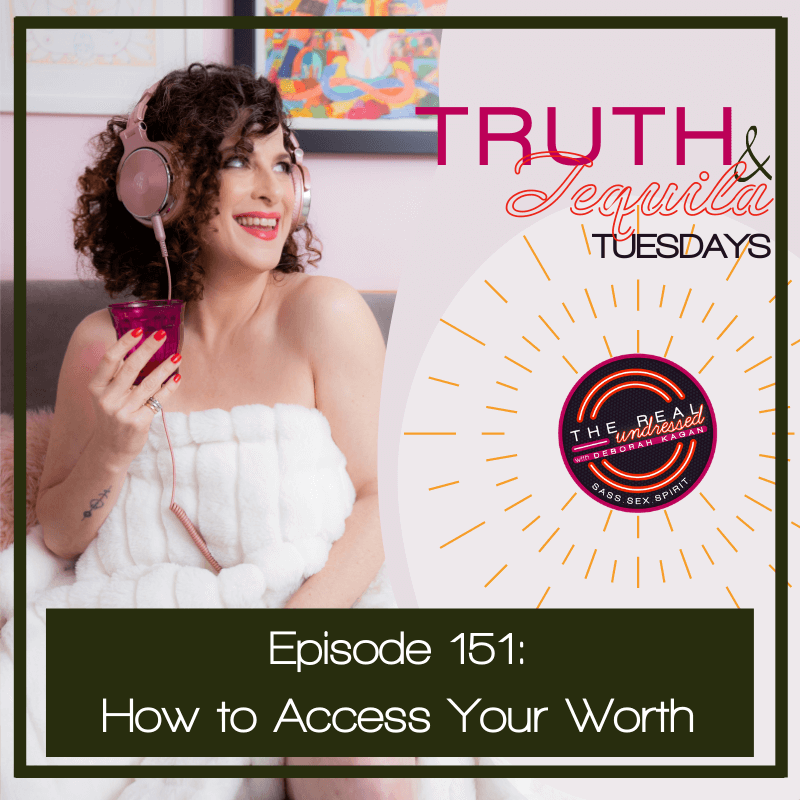 It's Truth + Tequila Tuesday!
These episodes are dedicated to answering any and all questions you have navigating the areas of spirit, sex and of course, igniting your mojo.
This week's question comes from Nicole, who says:
I grew up in a mainstream religion. As an adult, I consider myself spiritual. How can I identify how religious tenets impact feelings of unworthiness and overcome them.
Listen in as I cover:
– where and how our beliefs are created
– the empowering distinction that can make or break your ability to transform anything
– the deal with mental masturbation
– a key action that opens the door to personal power
– and three exercises you can do right now to step into the truth of YOU
As always, these episodes are FOR YOU.
And they are driven by your needs and desires to discover YOUR truth.
To have your question considered for an upcoming Truth + Tequila episode,
Go to therealundressed.com
And click submit your Q on the Truth + Tequila image
The Real Undressed is here to inspire you to get free…in whatever way, shape or form that takes.
We'll see you Friday for a full episode with LA's top rated stylist, the one and only, Laurie B. Style!
As always, thanks for getting undressed with me.