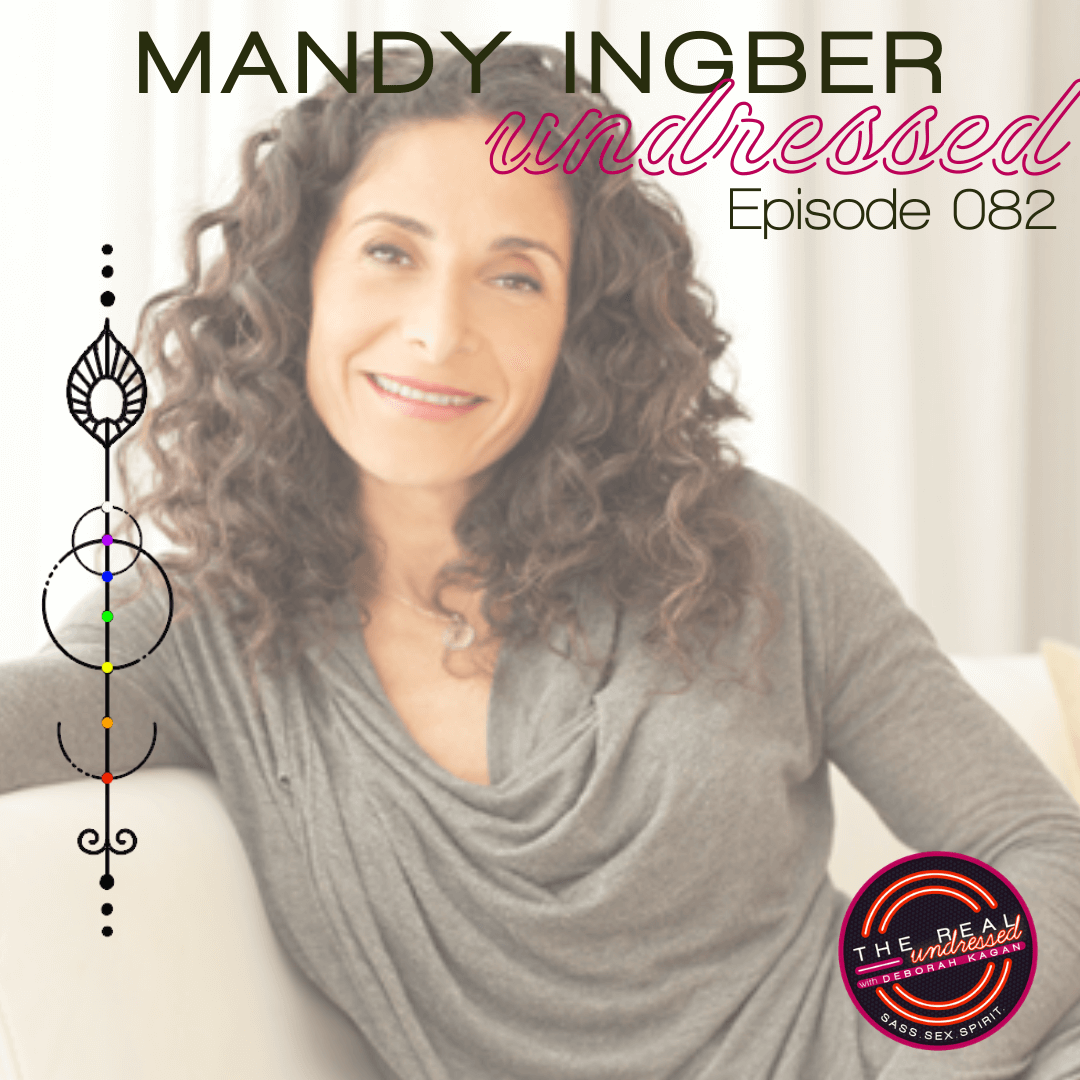 Mandy Ingber, The New York Times best-selling author of Yogalosophy: 28 Days to the Ultimate Mind-Body Makeover , Yogalosophy for Inner Strength and creator of the yoga-hybrid DVD YOGALOSOPHY, is a celebrity fitness and wellness expert. Her clients have included Jennifer Aniston, Kate Beckinsale, Helen Hunt, and Brooke Shields.
Mandy's spinning class has been awarded "Best of LA" in Los Angeles Magazine. Ingber is a keynote speaker and an event headliner. She has taught workshops at the Omega Institute for Holistic Studies and at independent yoga studios. She has been a spokesperson for Lightlife, Silk Soymilk and others. You may have seen her contribution as a fitness and wellness advisor on Health, POPSUGAR, SELF, Shape, USA Today, Women's Health, Yahoo! E! Online, People.com and is featured regularly in: Elle, Glamour, Harper's Bazaar, InStyle, O, The Oprah Magazine, People,Us Weekly, Vanity Fair, Vogue, and more. Television appearances include Access Hollywood, E! News, Good Day L.A., Good Morning America, the Chelsea Lately show, and the TODAY show, among others. Prior to her career in fitness, Ingber performed on Broadway in the original company of Brighton Beach Memoirs, played Annie Tortelli on the all-time-favorite series Cheers, and is forever remembered for her famous rap in the cult classic Teen Witch.
In this episode we speak about everything from:
~ growing up with a yogi rebel father and how that informed Mandy's life experience
~ cultivating the perspective that your body is perfect already and loving it into shape
~ what's important to know about uncovering your own process and the key things to note that might unnaturally interrupt it
~ the value of being witnessed and allowing yourself the space and time to have the experience
~ the key practices that Mandy uses on a daily basis to empower herself and her life
~ why creativity is for everyone and how it enlivens your life
~ knowing and owning your superpowers (it's not what you think)
~ a MAJOR life experience and the potent affect it had on Mandy's life
~ and much more!
Connect with Mandy Ingber
Website | https://mandyingber.com
https://mandyingber.cinevee.com
https://talkshop.live/streaming-content/2351?eid=3187&ua
https://www.amazon.com/Yogalosophy-Days-Ultimate-Mind-Body-Makeover/dp/1580054455
Instagram |     https://www.instagram.com/mandyingber/
Facebook  |     https://www.facebook.com/yogalosophy/?ref=mf
Twitter  |         https://twitter.com/msmandyingber
*****
MOJO MEMBERSHIP
What do you think of when you hear the words:
Confidence
Feminine radiance
Enthusiasm
Sensuality
Intuition
Gratitude
Ease
Joy
Do you feel inspired? Or disconnected?
Do you think yes! I'd like all of that and then some?
Well, I've got good news for you. There's something so simple waiting for you right now. It's online and accessible with one simple click. And it's all yours FOR LIFE, IF you choose to take advantage of it.
Curious? Get all the deets here:
*****
Connect with Deborah
Website | https://therealundressed.com/
Instagram | https://www.instagram.com/therealundressed/
https://www.instagram.com/deborahkagan/
Facebook | https://www.facebook.com/mojorecoveryspecialist/
Subscribe to The Real Undressed Podcast
iTunes | https://podcasts.apple.com/us/podcast/the-real-undressed-with-deborah-kagan/id1494643770
Spotify | https://open.spotify.com/show/1eOQaw6kryBsXo7Jb6qEnv
Please remember to:
the podcast. I read every single one and your feedback is valuable.