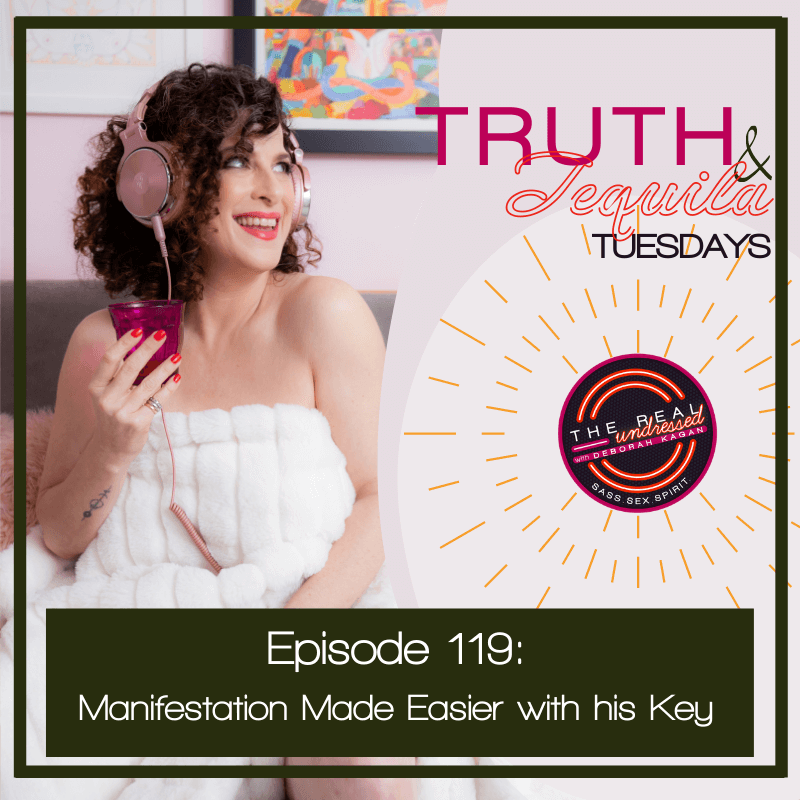 It's Truth + Tequila Tuesday!
This week's question comes from Beth, who says:
I've listened to you speak about manifestation on the last few episodes and my best friend constantly tells me she just decides she wants something and then she makes it happen. I'm a bit emnarassed to admit this, but that concept is so foreign to me. And I feel like I lack confidence in this area of my life. It sounds so easy, but it kind of terrifies me. Help!
Thank you for being open and vulnerable. You are definitely not alone in what you're feeling.
=====> Tune in to hear the response
Remember, play and a willingness to experience magic are key pieces of Manifestation. There's a lot to say about it. Which is why I've dedicated an entire Masterclass to the subject in the brand new Fire Up Your Mojo Masterclass Series.
You're invited to come check it out and join in for the Manifestation Masterclass or join for the whole series. When you join for the whole series you get access to the entire library of Masterclasses and that way you don't need to worry about missing any thing.
All the details are at http://www.fireupyourmojo.com
Obviously, I love talking about all things Mojolicious. From sex to spirit to energetic to empowerment to confidence and More!
And that's why I poured my quarter century of knowledge for you into the Fire Up Your Mojo offering. It's a series of Masterclasses to Move You Into Your Groove.
Every month offers you a brand new Mojo Masterclass on a topic that supports you in being the woman who lives a turned ON life.
Check out the entire syllabus and reserve your spot at fireupyourmojo.com
Remember, to have your question considered for an upcoming Truth + Tequila episode,
Go to therealundressed.com
And click submit your Q on the Truth + Tequila image.
The Real Undressed is here to inspire you to get free…in whatever way, shape or form that takes.
If you're digging the podcast, please take 60 seconds and subscribe, rate and review it. It makes the world of difference in helping this show grow and reach the people who need it most.
Make sure you tune in on Friday for a full episode – it's the final of our celebratory BEST of Episodes. Get ready for the BEST OF SASS!
As always, thanks for getting undressed with me.