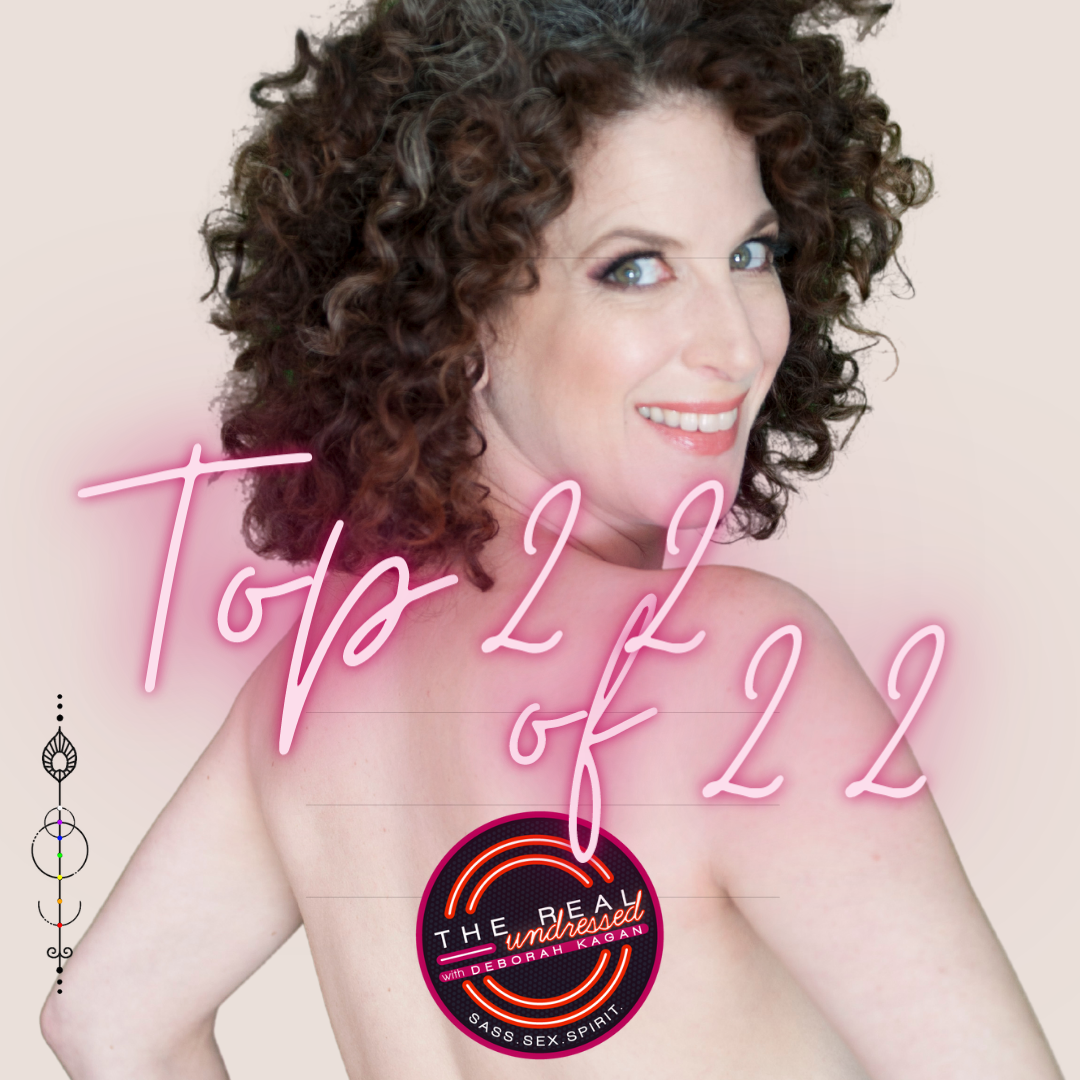 As we turn the page on the calendar year, I wanted to take a moment and share with you the topics, guests and episodes that made the biggest splash for you in 2022.
This show was born out of my passion to normalize, equalize and make the conversation around spirit and sex something we can all speak on.
To make it less scary, shameful or wrong.
These two topics have been kept on opposite sides of the spectrum. They've played into the duality of life. But the truth is—your spirit and your sex are the same. They are intimately connected to your mojo, your life force. To deny one is to deny the other AND you need both to tryuly live a mojolicious life.
SO, let's take a quick trip down 2022. Here are the 22 episodes that resonated the most with you:
GUEST EPISODES
210:  Simone Milasas: Intimacy, Presence + the Power of Access Consciousness
TRUTH + TEQUILA (solo episodes with Deborah)
Oh yeah! I'd say that was a super juicy year….and we've got another delish year ahead planned for you.
If there are any guests or topics you'd like to hear on The Real Undressed, let me know.
Send me a DM on Instagram or you can write to me at hello@therealundressed.com
Of course, I encourage you to rate, follow and review the show on your chosen listening platform.
We continue to grow each month and it's due to listeners like you that generously use the share button and take an action.
This is a great episode to share with your peeps – it gives them an overview of topics and they can dive in from there.
AND, if you're a socially inclined, let me know you're listening and what's resonating with you the most by tagging me on Instagram.
Tag me @deborahkagan and the podcast @therealundressed and I invite you to send me a DM sharing what episode was YOUR fave of 2022.
As always, thanks for getting undressed with me.