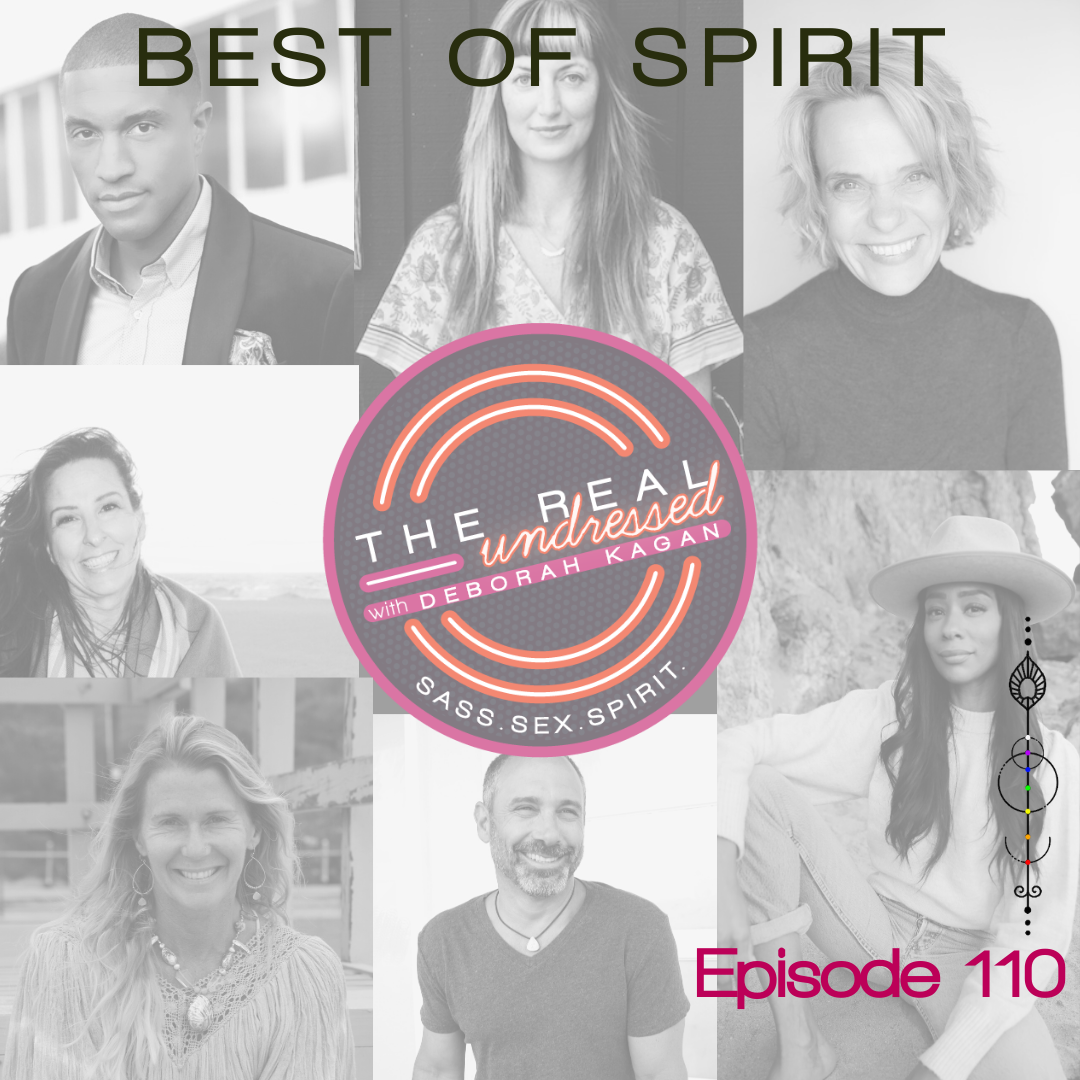 It's the continuation of our 100+ episodes AND turning ONE! A year of sharing evocative, informative, inspiring and sassy content FOR YOU!
We couldn't have reached this milestone without you, so a huge shout out to you, the listeners. It's because of you this podcast exists and continues to grow each and every month. I adore having these Friday conversations, answering your questions on Truth + Tequila Tuesdays and seeing what resonates with you the most when you share and tag me on your social posts.
I loved putting this episode together for you and I encourage you to share it with your friends or family that are committed to living their highest mojo. So, make sure to generously use your share button.
Listen to the full episodes of all clips in this episode with these quick links:
Rob Mack: therealundressed.com/001
Erin Telford: therealundressed.com/064
Heather Carter: therealundressed.com/052
Brooke Lichtenstein: therealundressed.com/020
Heidi Rose Robbins: therealundressed.com/002
Natalie Gianelli: therealundressed.com/012
Anthony Benenati: therealundressed.com/056
THANK YOU for celebrating with me! You made it to the end of the second BEST OF compilation. You've got the Best of SEX to listen to if you missed it…and the BEST of SASS is coming soon.
=====>>>>
CELEBRATION GIVE AWAY!!!!
You are being gifted a copy of my best selling book, Find Your ME Spot (the digital version).
Here's how to claim your gift:
Follow me, Deborah Kagan and The Real Undressed on IG
Leave a comment on a post in The Real Undressed's IG feed and tag 2 friends letting them know about the podcast
Send a DM to The Real Undressed on IG saying: FREE BOOK
====> Every one who does the three steps above is ALSO automatically entered to the GRAND PRIZE giveaway where THREE lucky listeners will walk away with:
The three lucky GRAND PRIZE listeners will be randomly chosen and must complete all three steps to enter.
OK my love – it's a pleasure hosting The Real Undressed for you….thank you for celebrating with me. We did it! 100+ episode and counting!
As always, THANKS for getting undressed with me.