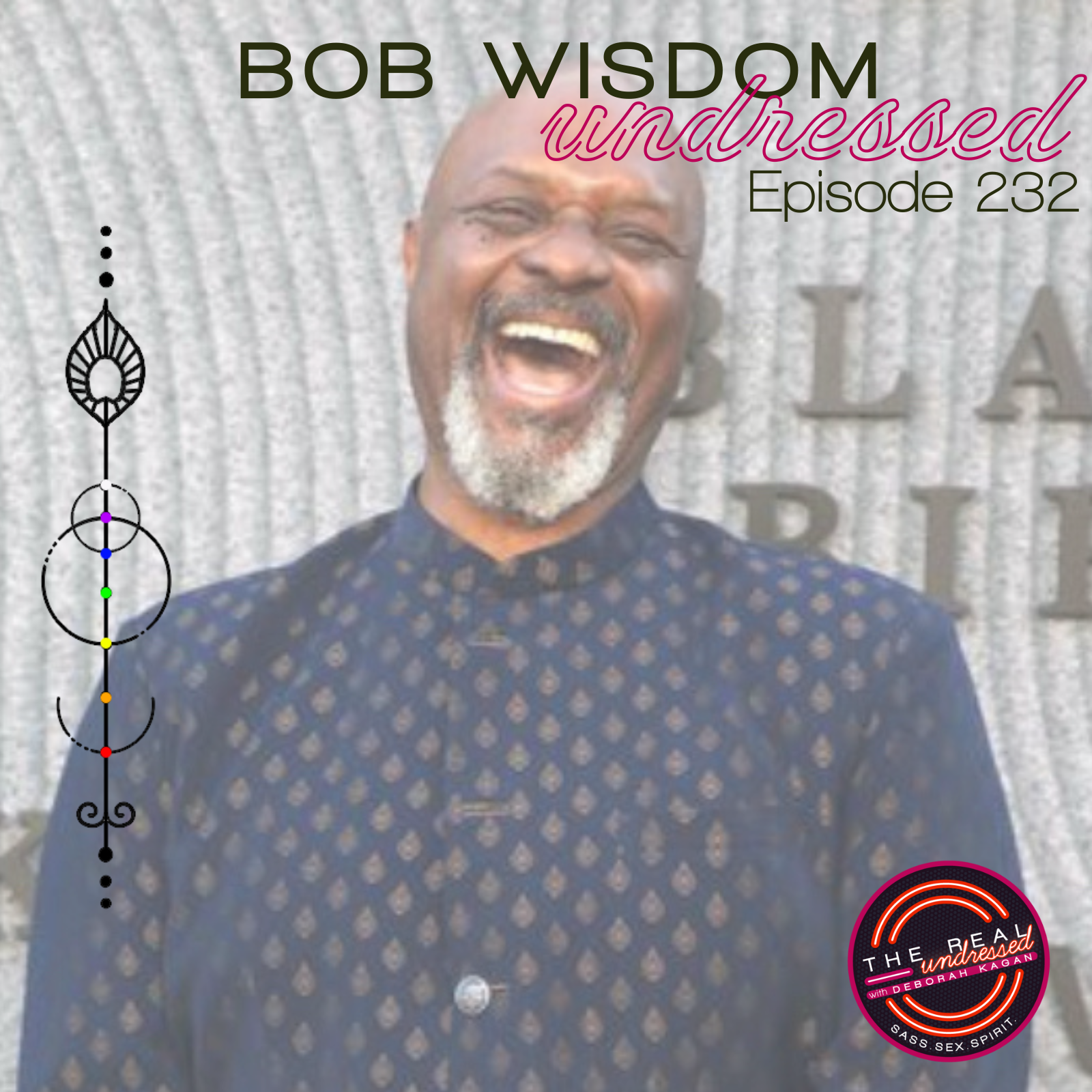 Bob Wisdom is a true Renaissance man, actor, artist, musician, storyteller and world travelling transformation agent.
He graces each of his diverse screen roles with a powerful, profound and cool presence– from his commercial hits to his bold and proactive performances in a variety of new features. He starred on HBO's The Wire, generating wide critical praise. He appeared in The Hawk is Dying at the Sundance Film Festival, starring Paul Giamatti, Michelle Williams and Michael Pitt. In addition, he had a pivotal role in the Oscar-Award winning film Ray starring Jamie Foxx. His versatility can be seen in films such as Storytelling opposite Selma Blair, Duplex opposite Drew Barrymore and Ben Stiller, Barbershop 2: Back in Business with Cedric the Entertainer and The Forgotten starring Julianne Moore. He has also appeared in the independent feature, Coastlines, directed by Victor Nunez.
His success can also be seen on the television, including the critically acclaimed series Barry, The Alienist, Ballers, The Fix and Cracker. His other credits include If These Walls Could Talk with Demi Moore and Sahara. His guest appearances include ER, NYPD Blue, Dharma and Greg, Judging Amy, and Boomtown.
In this episode we speak about everything from:
~ his surprising entrée into the world of spirit
~ how spirituality informs his acting and performing
~ what it really means to live an embodied life
~ why he's grateful to have a 'later blooming' career in Holywood
~ what it looks like to create your life with fun and divine wisdom
~ the shadow side and why it's critical to your success
~ the value of being + living juicy
~ the experience he's never publicly talked about before
~ and much more!
Connect with Bob Wisdom
Instagram |  www.instagram.com/beebobby
*****
MENTORING + FREE MOJO CHECK LIST 
Burnt out and Stressed?
Disconnected from your body?
Lost your enthusiasm for life?
Craving confidence + feminine radiance?
You need to talk with me ASAP.
You are being gifted with an opportunity to have a complimentary Mojo Mentoring session with me*. And yes, we can uncover what's in the way and ignite your mojo…PLUS, as soon as you book your call, you receive a FREE Mojo Check List to get your engines revved right away.
Click the link and reserve your spot now:
https://mojo.deborah-kagan.com/mentoring
* a limited number of sessions are available
*****
Connect with Deborah
Website | https://therealundressed.com/
Instagram | https://www.instagram.com/therealundressed/
https://www.instagram.com/deborahkagan/
Facebook | https://www.facebook.com/mojorecoveryspecialist/
Subscribe to The Real Undressed Podcast
iTunes | https://podcasts.apple.com/us/podcast/the-real-undressed-with-deborah-kagan/id1494643770
Spotify | https://open.spotify.com/show/1eOQaw6kryBsXo7Jb6qEnv
Please remember to:
the podcast. I read every single one and your feedback is valuable.