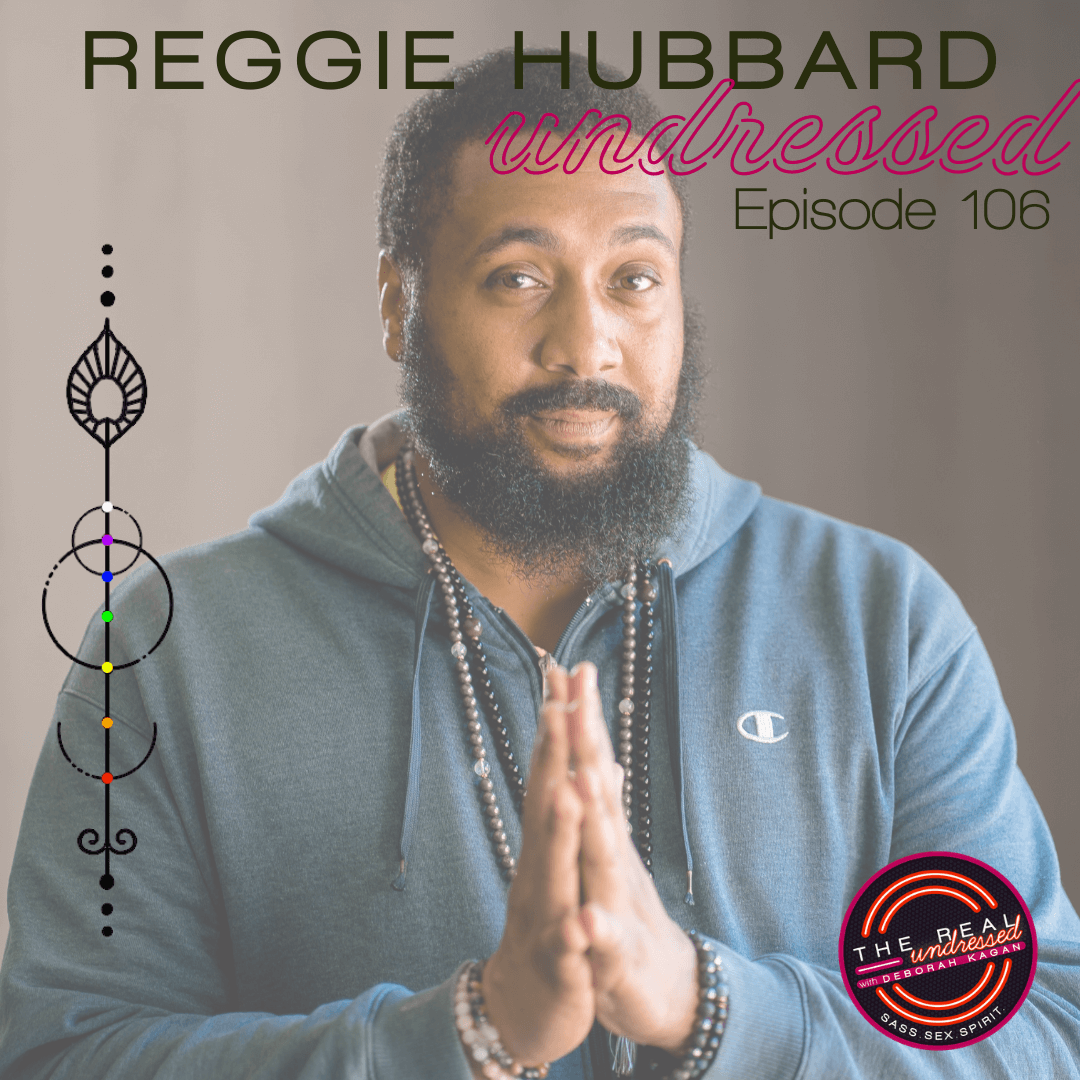 Reggie Hubbard is a 500 hour certified yoga teacher and the founder/Chief Serving Officer of Active Peace Yoga.  His wellness journey was born of curiosity; forged in the adversity of a toxic employment situation and has now become his lifestyle.  Adopting disciplined yogic practices has saved his life, serving as impetus for sharing them widely in service to the well being of all.
Reggie has taught elected officials, activists and people from all walks of life the wisdom of miracles that exist in commitment to personal peace and wellbeing as a foundation, rather than an afterthought.
In this episode we speak about everything from:
~ growing up with ritual, practice and prayer (but not the way you think) and how it informed a deeper spiritual connection
~ your soul expression and how to give yourself permission to live from that space
~ the pros and cons of anger (this is KEY!)
~ the roles we play and how to not be defined by them, rather to thrive and be fully expressed with them
~ getting in touch with the magic + mystery of the Divine (and it's more than you might think)
~ the ONE container that brings us together (this is the way to override derision and division)
~ how breakdowns in life are blessings in disguise (really! this is worth the whole episode)
~ the benefits of embracing your shadow
~ Reggie's wish for humanity (and this is a game changer)
~ and much more!
Connect with Reggie Hubbard
Website |     http://www.activepeaceyoga.com
Instagram | https://www.instagram.com/oreggieglobal/
Meditation |https://www.instagram.com/tv/CBY_QUxpJ-i/?igshid=lkd060pxagby
Podcast Interviews |   https://beherenownetwork.com/ethan-nichtern-the-road-home-ep-46-the-union-of-politics-and-spirituality-with-reggie-hubbard/
https://unityinyoga.libsyn.com/a-new-consciousness
*****
FIRE UP YOUR MOJO:
A Series of Masterclasses to Move You Into Your Groove
Fire Up Your Mojo is a series of masterclasses to move you into your groove. Each month focuses on a mojo related topic for you to enhance your confidence, embodiment and vitality. There are masterclasses on Feminine Radiance, Mindset, Manifestation, Self Care, Sensuality, Sex and much more!
Take one, two, a few or the best option: ALL!
For all the deets and to secure your spot, go here now:
*****
Connect with Deborah
Website | https://therealundressed.com/
Instagram | https://www.instagram.com/therealundressed/
https://www.instagram.com/deborahkagan/
Facebook | https://www.facebook.com/mojorecoveryspecialist/
Subscribe to The Real Undressed Podcast
iTunes | https://podcasts.apple.com/us/podcast/the-real-undressed-with-deborah-kagan/id1494643770
Spotify | https://open.spotify.com/show/1eOQaw6kryBsXo7Jb6qEnv
Please remember to:
the podcast. I read every single one and your feedback is valuable.